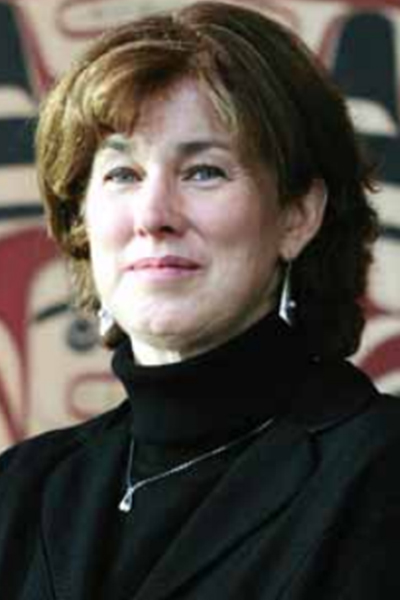 Aideen Nabigon
Interim Executive Director
Aideen Nabigon graduated from Algoma University with a Bachelor of Arts in Economics and Political Science and has completed coursework towards a Masters in Public Administration at Carleton.
Prior to leaving the public service in December, 2014, Aideen was involved in efforts to resolve the legacy of Indian residential schools for several years and in different capacities. She was the Director General of Settlement Agreement Policy and Partnerships at Indigenous and Northern Affairs Canada where she also oversaw preparations for the Prime Minister's Apology to survivors of residential schools.
Aideen was Director of Mental Health and Addictions in the First Nations and Inuit Health Branch of Health Canada; Director General with the Aboriginal Peoples Directorate of Service Canada; and Director General of the Policy, Partnerships, Communications and Common Experience Payment sector of the Office of Indian Residential Schools Resolution Canada. She served as Executive Director and Deputy Head of the Indian Residential Schools Truth and Reconciliation Commission in its first year. Prior to her work on Indian residential schools, Aideen held various posts within Indigenous and Northern Affairs Canada, including Manager, Northwest Territories Implementation, and Director, Implementation Management.
After leaving the public service, Aideen set up a management consulting business and recently served as senior advisor at Women and Gender Equality Canada. She was also interim Executive Director and special advisor at the National Inquiry into Missing and Murdered Indigenous Women and Girls.
Aideen served on the Board of Governors of Algoma University and the Board of Directors of the Aboriginal Healing Foundation and as a volunteer with the Ottawa Coalition to End Human Trafficking.
Currently, Aideen is the interim Executive Director with Teach for Canada, helping them recruit a permanent Executive Director.