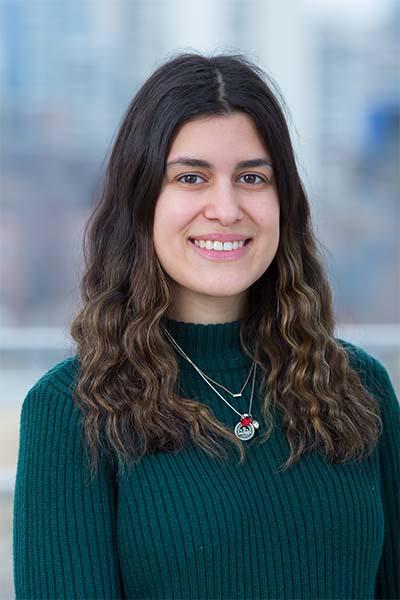 TEACH FOR CANADA STAFF
Elyse Alaimo
Teacher Recruitment Manager
Elyse graduated from Western University with a Bachelor of Arts (Honours) in 2016. She completed a double major in Sociocultural Anthropology and Women's Studies and Feminist Research. While at Western, Elyse was an elected upper year representative for the Anthropology Society. In this position, she was responsible for arranging job fairs for her peers, organizing study groups, and making classroom presentations. Following graduation, Elyse began a post-graduate certificate program at Humber College, graduating in 2017 with a Human Resources Management certificate.
Before joining the Teacher Recruitment team, Elyse worked as a Human Resources Assistant for a Toronto-based company. Elyse was responsible for the full cycle recruitment and selection of staff and brings this knowledge and experience to her role in teacher recruitment and selection. Elyse is excited to continue to recruit and select teachers that will have a positive impact on the lives of their students.
Elyse is a coffee enthusiast, loves to read, enjoys travelling, and going for walks with her dog!