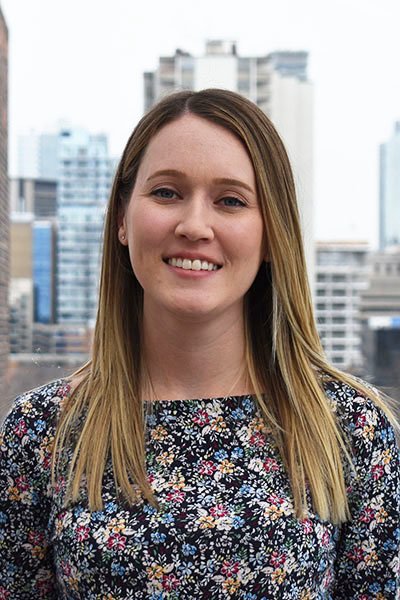 Kailey Morin
Director of Communications
Kailey fell in love with storytelling from a young age. She studied English and Philosophy at the University of Guelph where she honed her creative writing skills and specialized in ethics. Kailey discovered non-profit communications as a crossroads between storytelling and social justice while volunteering for grassroots organizations. She later completed a Post-Graduate Certificate in Communications from Sheridan College.

Before joining Teach For Canada, Kailey was the Communications Manager for Canadian Feed The Children. She developed core communications strategies and story collection processes over a period of organizational growth. Working in collaboration with three First Nations partners, she co-wrote a proposal to explore food sovereignty for the Ontario Council for International Cooperation's award-winning photojournalism exhibit 'Transformations.' It was selected and featured over 40 community members.

Prior to this, Kailey held communications and community engagement positions with United Way and the Canadian Centre for Victims of Torture, where she worked closely with over 60 non-profits in Toronto. She led initiatives to improve access to healthcare for undocumented clients, organized trauma-informed training for educators and youth workers, and coordinated the delivery of newcomer services. 
Kailey is currently pursuing a Masters of Law in Human Rights and Humanitarian Law, part-time through Aberystwyth University in Wales. She spends most of her free time in the woods and on the water, getting to know different parts of the world, and enjoying endless cups of Earl Grey tea.