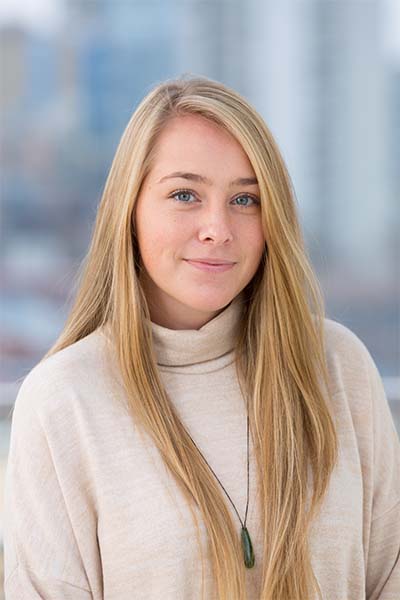 Maddy Pilon
Teacher Recruitment Manager
Maddy graduated from Ryerson University with a degree in Film Studies in 2018. She strongly believes in equal opportunity for Indigenous youth and that they should always be given a platform to have their voices heard. As a Métis filmmaker, she spent a lot of her time at Ryerson using film as a medium to tell the stories of Indigenous youth. When Maddy was not making films, she was a part of a student group which organized ethical and sustainable construction-based volunteer trips in India, Nepal, South Africa, and Laos.
Outside of university, Maddy used her knowledge of filmmaking and working with youth to start a summer camp and after-school program called GetReel. The aim of the programs was to teach students ages 10 to 17 the basics of filmmaking in a fun and comfortable environment. Maddy has also used her teaching experience to obtain her TEFL/TESOL certification, teaching English abroad and to new Canadians. 
Maddy hopes for a future for Indigenous education that includes access to primary to high school education for every Indigenous student in their own community. She also hopes for a future with appropriate and high quality educators and education, and for Indigenous students to see post-secondary education as a realistic option. She hopes to see a decline in unnecessary violent deaths and suicide among Indigenous youth, as well as justice, peace, and an end to Missing and Murdered Indigenous Women and Girls. 
Maddy enjoys nature, art, animals, and storytelling.