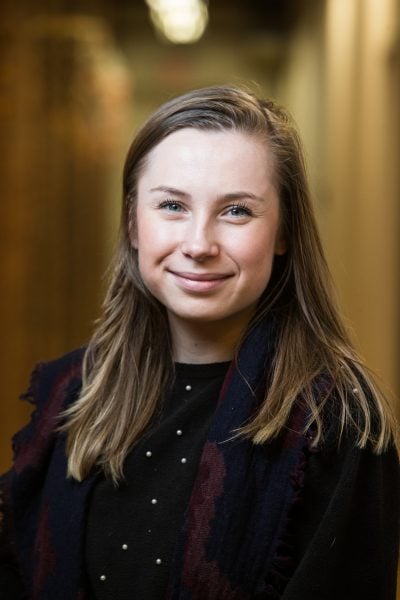 TEACH FOR CANADA STAFF
Rebecca Crawford
Teacher Recruitment Manager
Rebecca is an Anishinaabe-kwe from the Snimikobi Algonquin First Nation in the Ottawa Valley. Rebecca recently graduated from McMaster University with an Honours Bachelor of Life Sciences and a minor in Psychology. During her time at university, Rebecca developed a strong passion for social justice and giving back. She founded three different organizations on campus to help the community
and teach fellow classmates about difficult issues facing Indigenous peoples.  
Rebecca served as the Director of Indigenous Projects and as founder of an Indigenous mentorship program with an organization called Overcome the Gap that was dedicated to educational awareness and bridging educational disparities. Rebecca also founded two organizations dedicated to child and youth initiatives and volunteering.
Before joining the Teach for Canada team, Rebecca worked in Indigenous health research, exploring the different health crises affecting various communities. Rebecca worked at McMaster University to research traditional knowledge and educational solutions to rising levels of Indigenous paediatric diabetes. Rebecca has submitted several papers on this topic to health science journals.