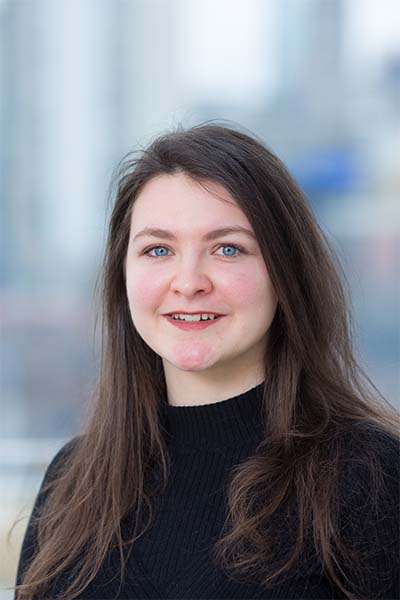 Rowan Galbraith
Teacher Selection Coordinator
Rowan is a recent graduate from Glendon College, York University, where she completed a bilingual Bachelor of Arts in International Relations and Psychology. During her time as an undergrad, Rowan participated in several extracurricular activities, including running the textile club. She was also a coordinator at the Glendon Women and Trans Centre, where she provided educational resources geared towards the LGBTQ+  community. Rowan was also the main coordinator of the university-wide food bank.
Prior to joining Teach For Canada, Rowan worked at a Montessori school, which helped foster a love of education and the development of young people. She also worked on a project called the International Studies Thailand Symposium, where she was responsible for organizing and arranging panelists for an academic symposium surrounding the history, culture, and politics of Thailand. From her past professional experiences, Rowan brings to the team a passion for education and social justice.
In her spare time, you can catch Rowan knitting, fostering kittens, reading a good book, and figure skating!