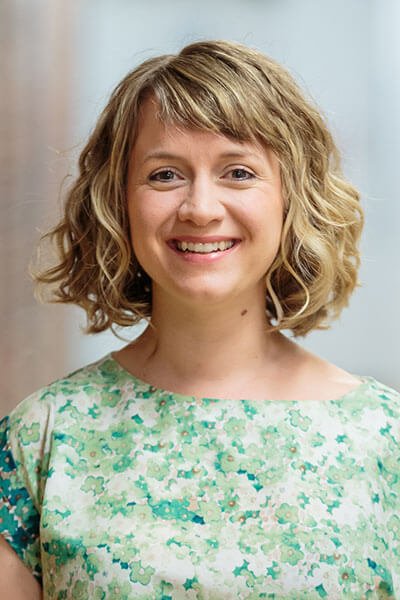 TEACH FOR CANADA STAFF
Sara-Christine Gemson
Vice President of Programs
Prior to becoming Vice President of Programs, Sara-Christine served as Teach For Canada's
founding Director of Communications. In this role she built out Teach For Canada's communications strategy and activities, growing the organisation's brand, reputation, and online presence. She also worked closely with community members, students, and Teach For Canada teachers to accurately communicate about life and teaching in the North. She worked extensively with all program areas, supporting teacher recruitment, preparation, and fundraising efforts.
Before joining Teach For Canada, Sara-Christine worked for 7 years as a TV, radio, and web reporter for Radio-Canada in Toronto and Regina. Sara-Christine spent 5 of those years in Saskatchewan, providing local and national coverage of daily news and current affairs, including the Truth and Reconciliation Commission, the First Nations University of Canada, and local murdered and missing Indigenous women. She also had the opportunity to produce a special national TV and radio series on First Nations employment. Sara-Christine also worked as a journalist at the Daily Nation, the most-read newspaper in Kenya, as an Aga Khan Foundation fellow.   

Before turning to journalism, Sara-Christine dipped her toe in the world of education. She taught English in Japan for two years, working in high schools for athletes, students with academic challenges, and students with severe mental and physical disabilities. She also worked for Ontario's Ministry of Education, supporting the development of the current grading scale.

Sara-Christine completed a B.A. in Philosophy and Communications at the University of Ottawa. She also completed an M.Phil in Comparative Government at University of Oxford. She was an Action Canada Fellow in 2015-16.