Chris Johnson has been teaching grades 3/4 in Big Grassy River First Nation since September 2016. Originally from Southwater, UK, Chris completed his education degree at Reading University.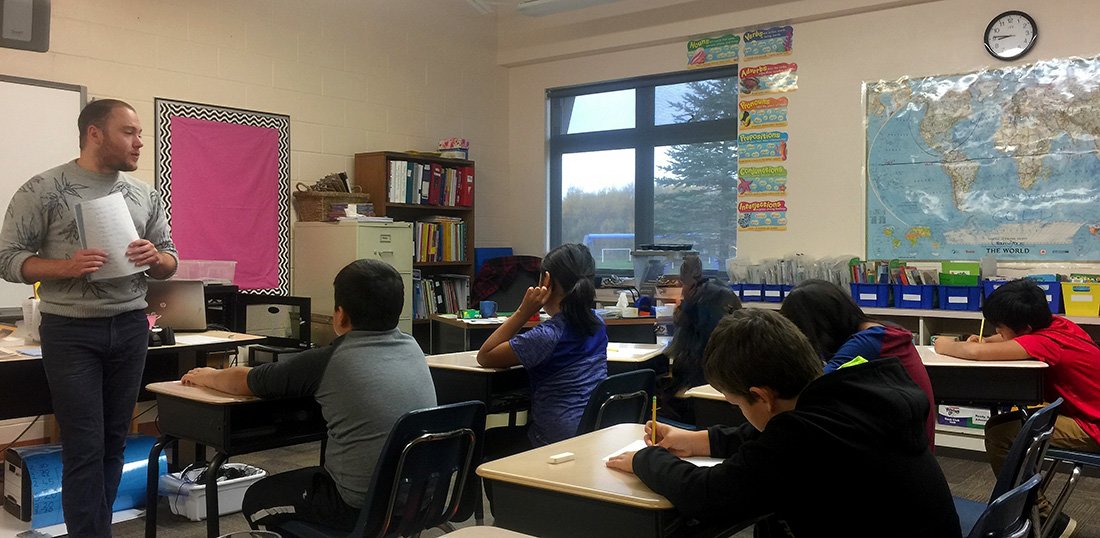 It goes without saying that for many teachers the first term of the school year is often filled with consolidation activities. The long summer break often causes 'brain drain', with many students forgetting, at least in part, all manner of things that they knew with confidence only a few months prior.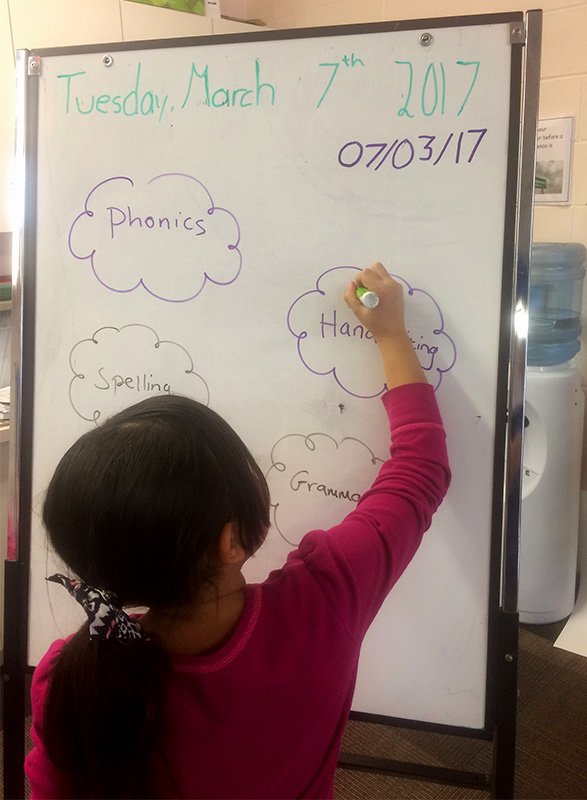 This was very much the case for my students, so from September to December, I took the time to ensure all the essentials were studied in class. We took our time and covered the basics; capital letters, ending punctuation, addition, subtraction, skip counting…all of it and then some!
Coming back to school after the winter break, I upped the ante in the classroom.
I was confident that this wouldn't be too much of an issue. The foundations had been put into place, and my students had the knowledge that they needed to move forward. After a week or so, however, my class began to show signs of fatigue. Initially, I put this down to them finding their feet with the new schedules for Language Arts and Mathematics, but the problem persisted.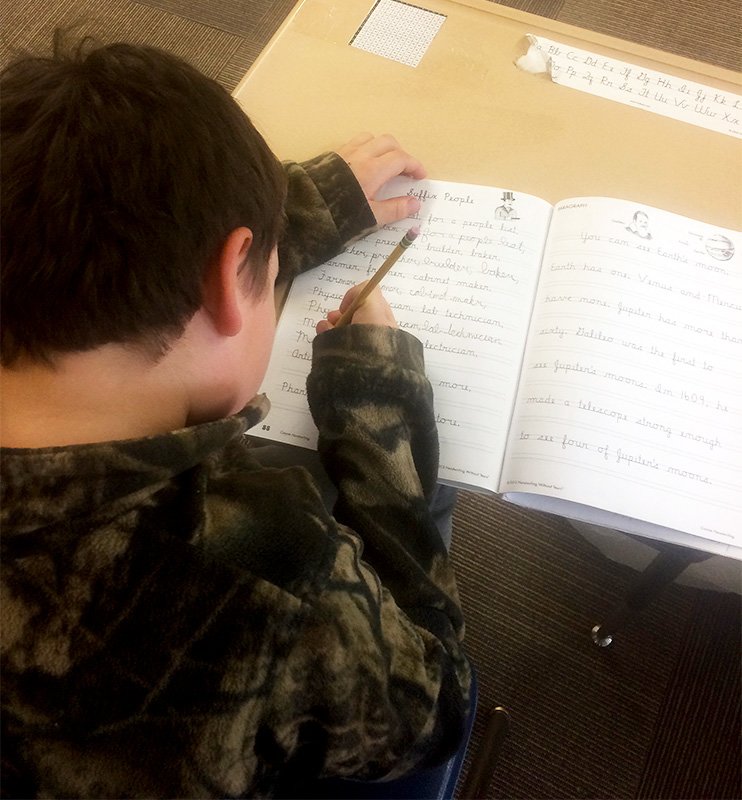 After discussions with my Education Assistant, we decided to see how things would play out if we let the students choose the order in which they completed their work activities. When I introduced this idea to my class, they immediately seemed taken with it, even after I explained that the amount of work and expectations were going to remain the same. We trialed this 'freedom of choice' for a few days and it proved so successful we've continued in this way.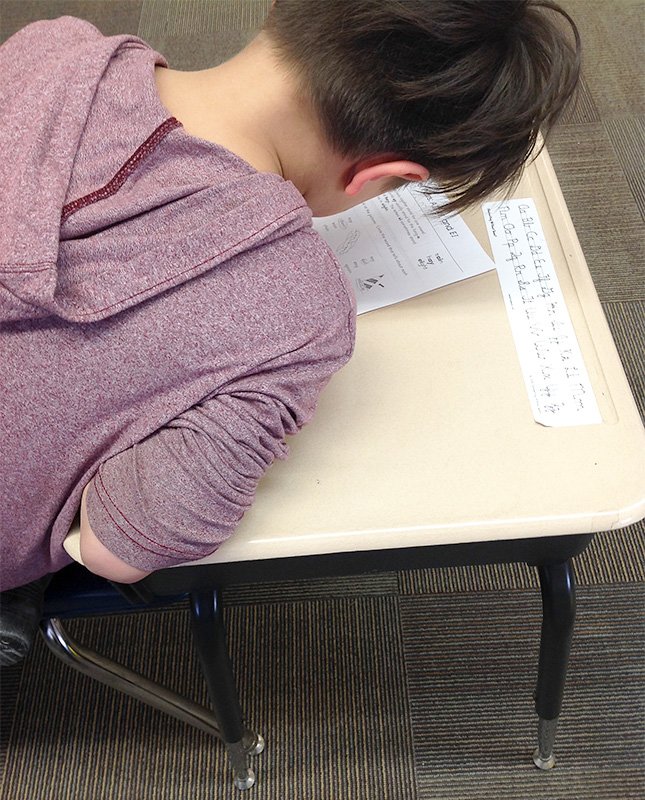 Some of my students choose to begin their work period with the activity with which they are most comfortable. Others frequently select their least preferred activity first, to get it out of the way. For some students, there is no rhyme or reason to their selection process. The reasons students have for choosing the activities isn't really all that important.
What matters, is that they have become more engaged in their learning.
Now, this isn't to say that it has been a perfect solution. I have, for example, some students who'd rather do anything other than practice their spelling. Fortunately, I have a small class, and I can see who is avoiding what pretty easily. Alongside this increased engagement, my students have a sense of ownership over their learning. This small change has definitely made my classroom a more productive space.