Daniel Meister is a PhD Candidate in the Department of History at Queen's University, and is the partner of Teach for Canada teacher Alicia Dobbelsteyn. They live in Eabametoong First Nation, where Alicia teaches Life Skills and Special Education.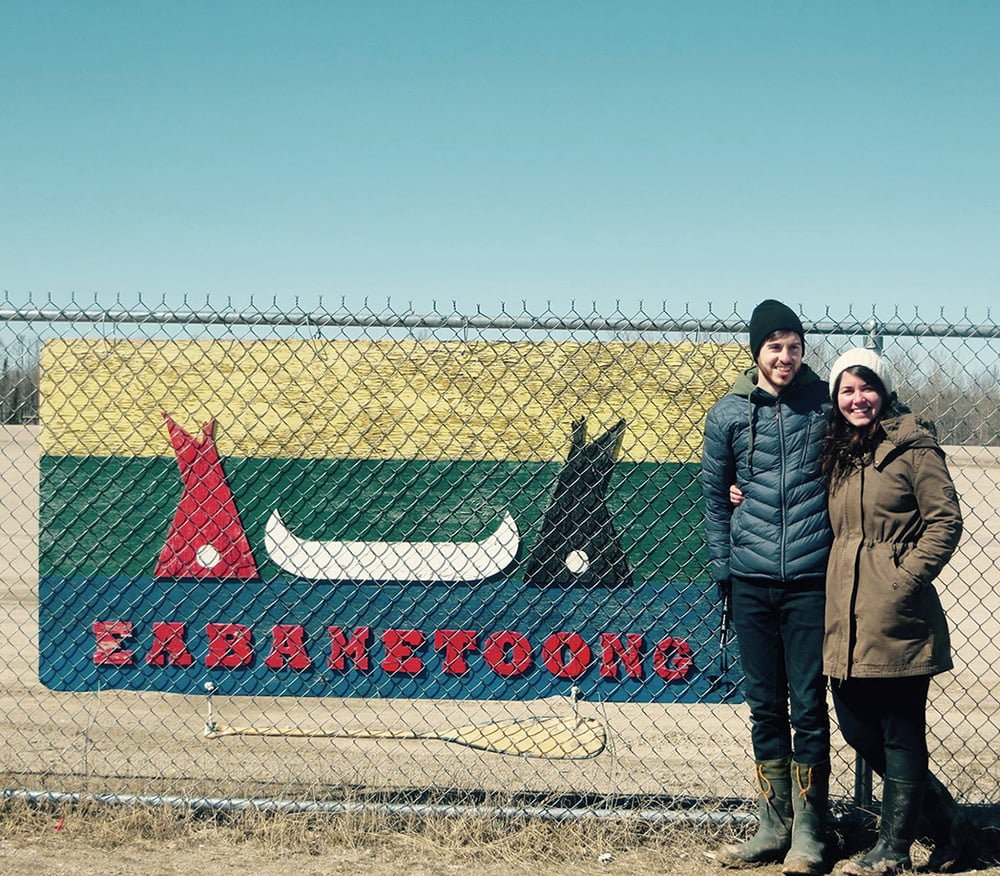 "So are you a teacher?" a local man asked me, about a month after we arrived.
"No, my wife is. I'm just…"
"Just seeing the sights?" he laughingly suggested.
Something like that. How to explain being a non-teacher partner (NTP)?
When Alicia first heard about Teach For Canada and applied, I just assumed it would be no problem for me to move with her to whatever community she might end up teaching in. I had just finished the first year of my program, which meant I was done with classes and could continue working on my dissertation from anywhere. Of course, it turned out to be a bit more of a difficult transition than we had first imagined, but one difficulty was just explaining to people what I was doing.
Eabametoong was very welcoming to us, and the Education Authority that made sure our teacherage had a good desk for me to work at. Looking to enjoy as much of the natural beauty as possible, even when inside, I placed the desk in front of one of the living room windows.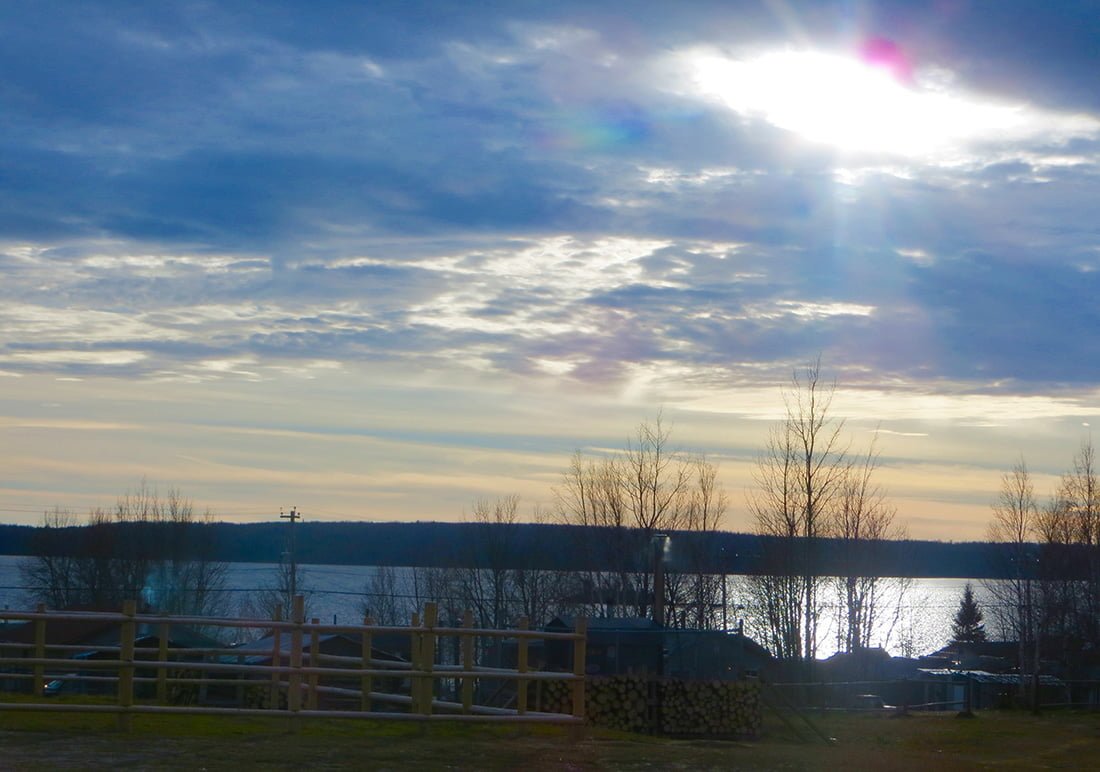 Our teacherage isn't directly on the lake but still overlooks it. However, it is also basically on school grounds, so students walking to and from school would often see me sitting at the desk and initially had no idea what I was doing. I found this out one evening when Alicia and I were walking in the community. A group of students greeted her and then asked who I was. After some explaining, they exclaimed, "Oh, he's the one that sits at the window all day and looks out!" I protested that I am actually still in school and am doing some work and not just daydreaming in the sunlight, but they seemed unconvinced.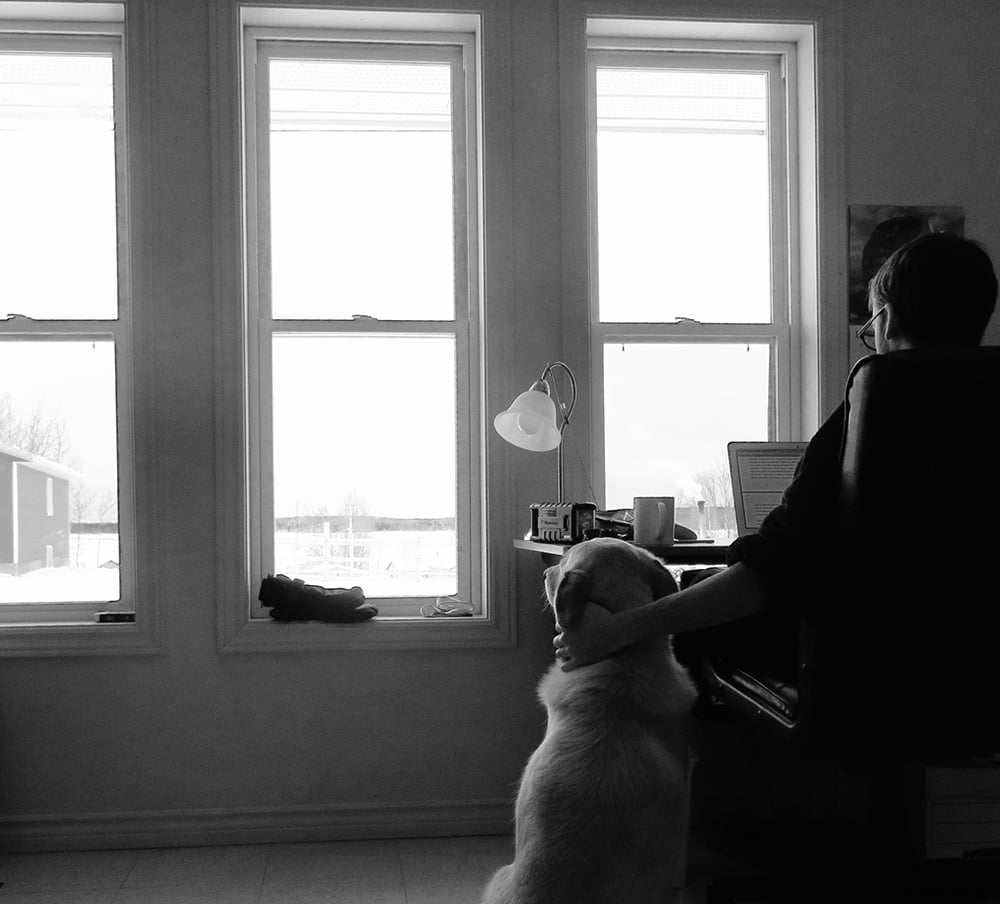 One afternoon later that fall I was sitting on our step, petting the dog we would later adopt, and chatting to Alicia's students while I waited for her to arrive home from school. She had just walked up when a pickup truck drove up and stopped. I recognized the passenger as a staff member at the school, but I couldn't see who the driver was (I would later find out it was her husband). "Daniel!" A voice came from the driver's side. I jumped up and went over to the truck. "Do you want to go fishing?" the man asked. "Um, yes?" I replied. "Okay, let's go," he said.
And that was how I came to fish on Eabamet Lake for the first time. I didn't know how the man who took me fishing knew to invite me until the next week when the school's head of Operation and Maintenance dropped by to chat. "Did you go fishing yet?" he asked. "Yes," I said, and relayed a bit of the story. "Oh good," he replied. "I told him there was a guy that didn't do anything, just sat around reading books all day, so I told him to take you hunting or fishing or something."
I was getting a reputation.
In any case, the first thing for potential NTPs to take note of here is that the communities are generally very welcoming.
The second is that if you are at all outdoorsy, there will be plenty of opportunities to fish, hunt, and enjoy the stunning beauty of the land. Since that first fishing trip, Alicia and I have enjoyed many other activities in Eabametoong, including ice fishing, canoeing, hiking, snowshoeing, snowmobiling, and helping to butcher a moose. And in the midst of it all, I do get a little writing done from time to time.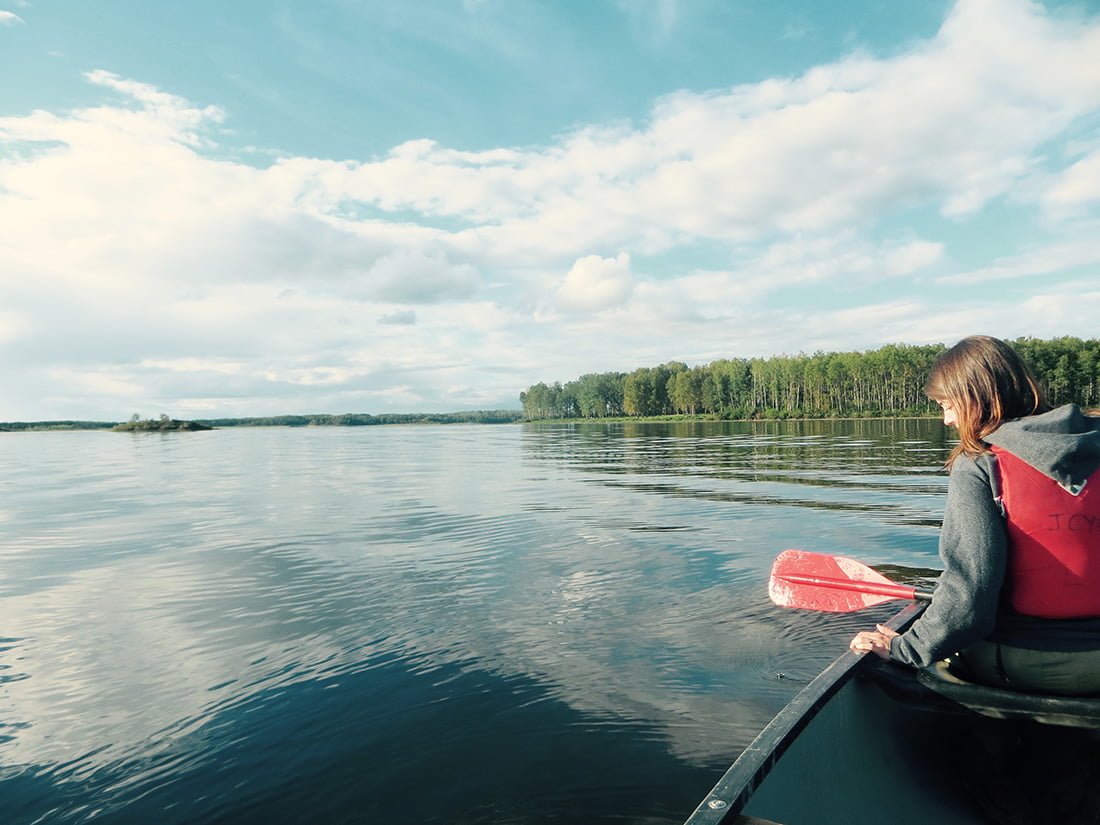 There are always plenty of opportunities to help out at the school, and I'll often join Alicia's class for special occasions, assemblies, class trips, or to help with projects. But I didn't need to head to the school to get to know her students, as they often drop by to visit us at the teacherage in the evenings and on the weekends. NTPs are never excluded from the school community or the community at large, although in my experience we're never able to match the knowledge of family connections that the teachers acquire. I walk to the store everyday with our dog, check the mail, and try to get first dibs on fresh stock, so in this way I get to know a few different people than teachers. But ours is a large community, and I am still not able to remember the names of so many students or their relatives.
In my experience, being an NTP is about supporting in the ways you can, whether that means being someone to vent to, an extra pair of hands on a project, an on-demand proofreader, or a source of non-school-related conversation. At the start of the year, when all the teachers are busy preparing, NTPs are the ones that can help with tasks like getting phone or internet services hooked up or getting paperwork completed.
Cooking and cleaning are also highly recommended skills for anyone considering the NTP life; extra help is always welcomed, especially in September and during report card season.
And be sure to up your Crock-Pot game, because potlucks are going to become regular occurrence in your social scene.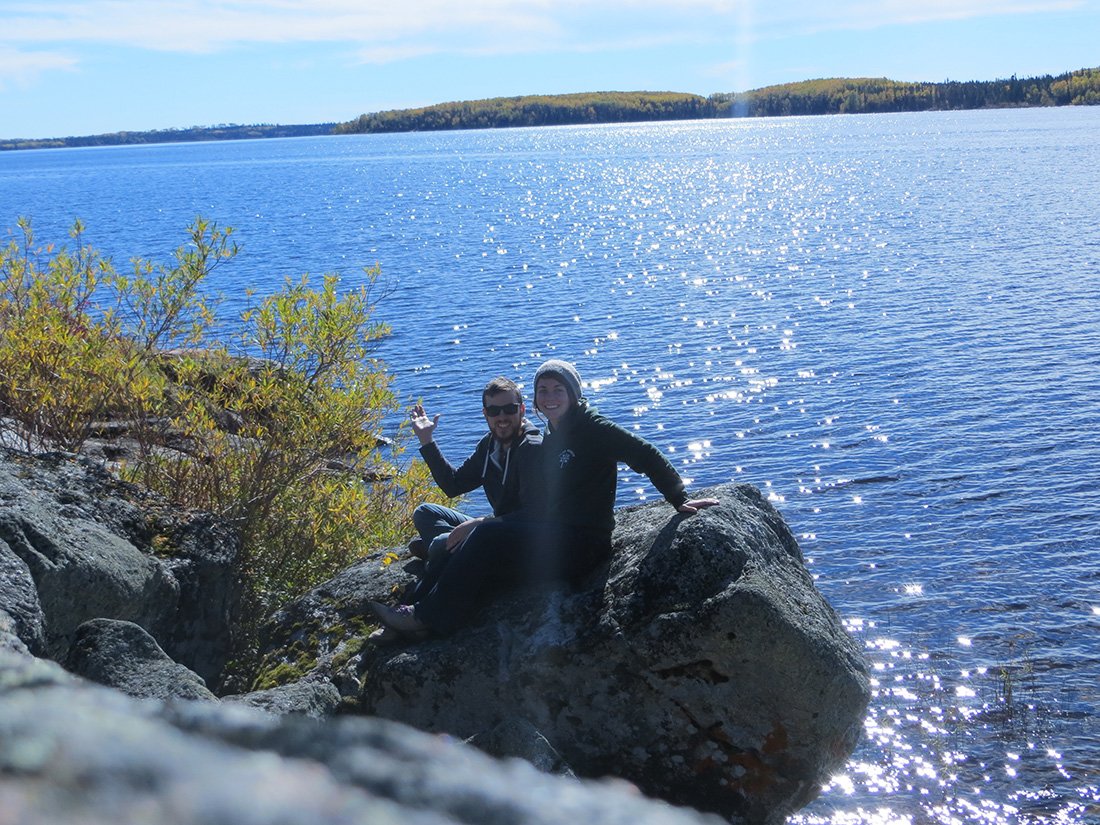 In Eabametoong First Nation, NTPs looking for work can oftentimes find job opportunities, and some have found work as TAs or supply teachers at the school. I have also had job offers. Last January, when Alicia and I had returned Eabametoong after the Christmas break, a man who sells handicrafts came to visit us. As he was leaving, he said to me: "If you want a job, you can go down to the Band Office and get one." I tried to explain that I actually did work (kind of), but he persisted. "No, if you want a real job, go down to the Band Office. They would probably get you a job as a secretary or something."
(He went on to explain that in years past another teacher's partner had in fact worked at the Band Office for a number of years and was given increasing amounts of responsibility. While I didn't pursue this opportunity, I have had occasion to regret it. After all, it might have been the only way to shake my reputation as the one who stares out the window all day!)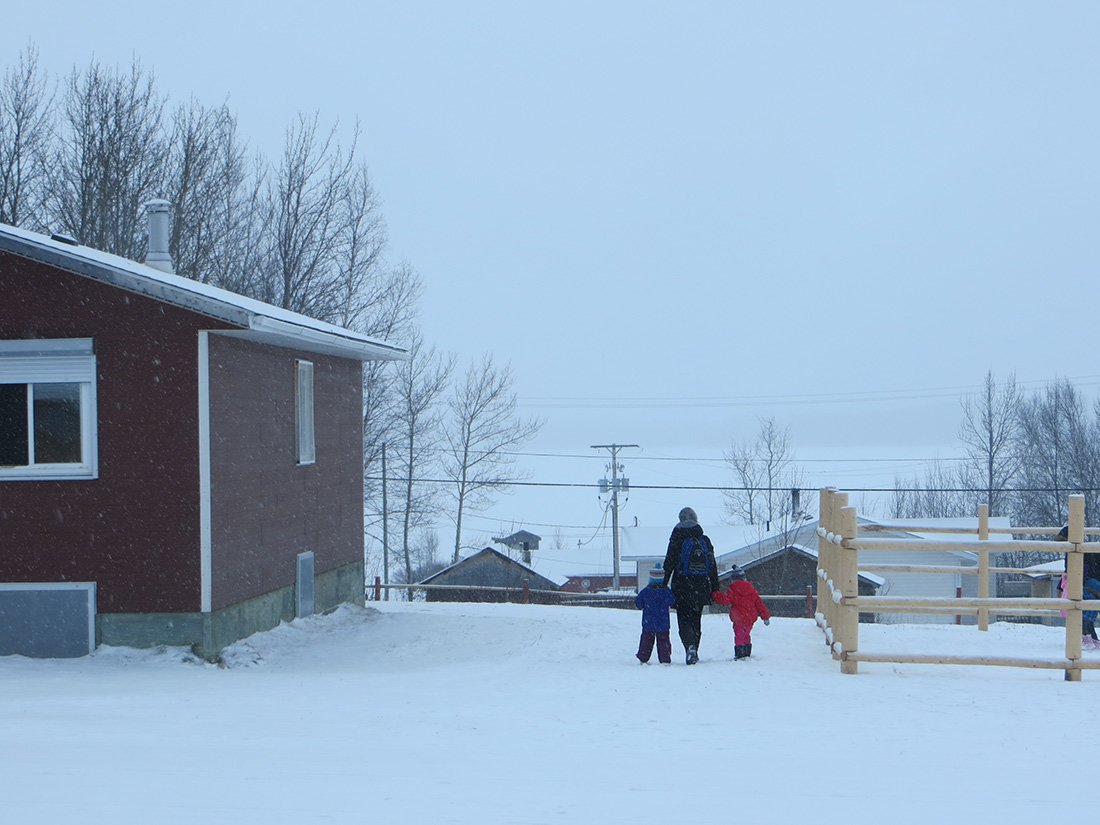 Our community deals with a number of ongoing issues, including a lack of potable water and a housing shortage, making the difficulties we encounter seem small. For instance, the lack of a library and the lack of high speed internet are challenging, but I just ship up lots of academic books and use the school's satellite connection when necessary. And there are little things too. Like the windows I enjoy looking out of? Well, students occasionally egg them in the night. But every day, whether I'm looking out the window or walking down the halls of the school, I get to see my partner making a difference in the lives of her students – and that makes it all worthwhile.