Alisha Hill is a Teach For Canada teacher in Kejick Bay, Ontario. Alisha grew up in Dartmouth, Nova Scotia, and she holds a B.A. in Economics and Political Science from Dalhousie University and a B.Ed. from Trent University. Alisha has been teaching for 7+ years both inside and outside of Canada.
Teaching in Northern Ontario is far from what I expected. Do some internet research and you might hear about experiences of people who only stay short periods of time and have had less than positive experiences. Base your opinions on this and you might expect the worst. I admit, I went to the north expecting a challenging teaching experience even with 7+ years experience in southern schools and in Japan.
This is not what I am actually experiencing. I am having the time of my life and I truly believe that this experience will make me look at the world with very different eyes.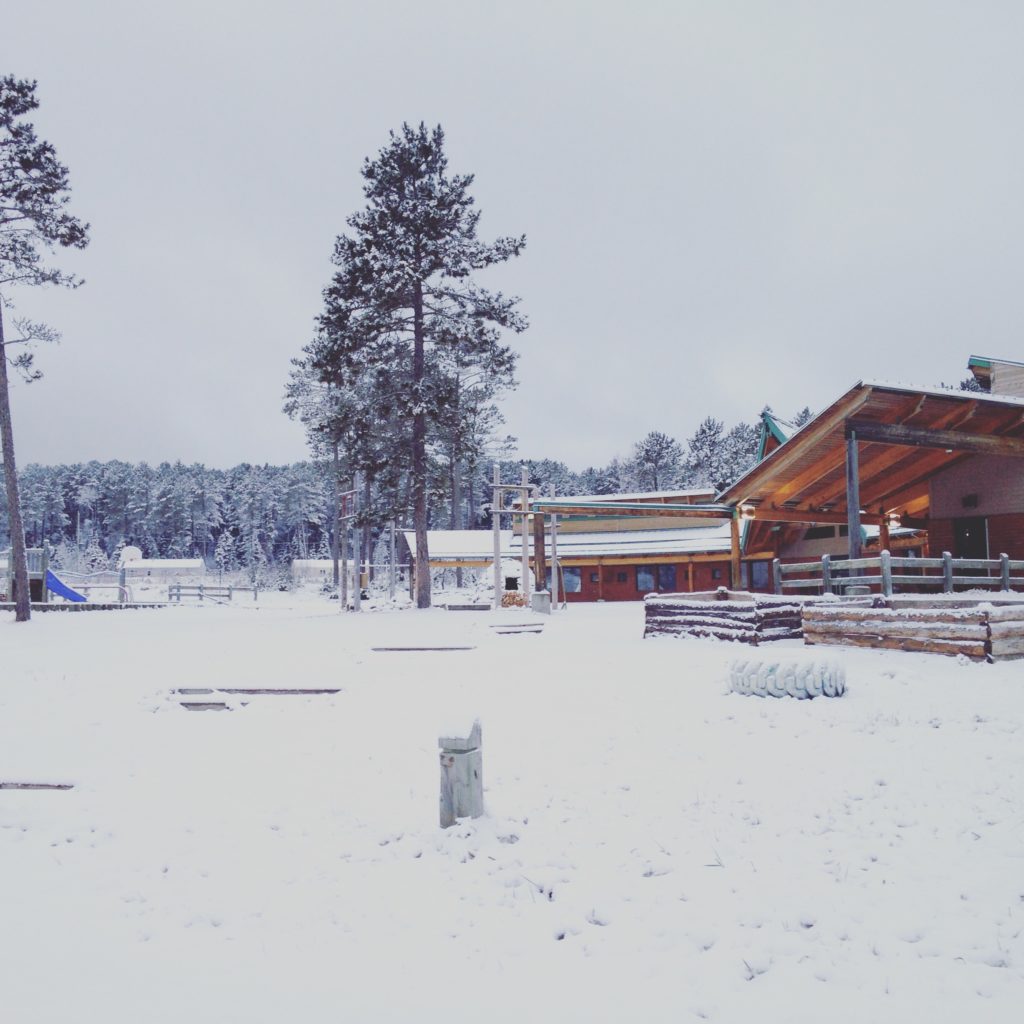 Teaching Kindergarten in the North is an absolute blast.
Cooking in the classroom has always been a love for me. We have baked muffins and cookies and–of course–made pizzas and healthy smoothies and salads.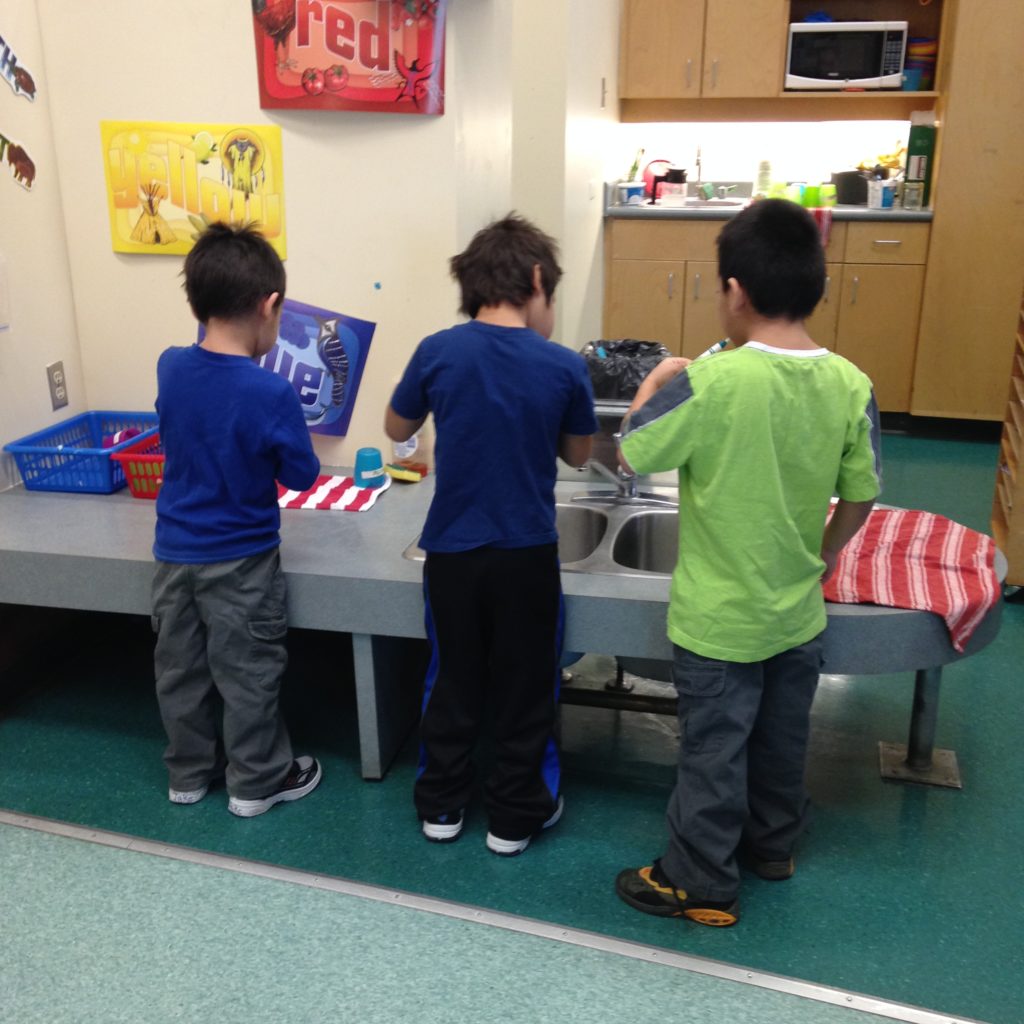 We have played inside our nice warm classroom, but we've also spent so much time outside with our friends and reading buddies. When it is nice out, we are often able to take our lessons outside. We are learning to love reading, writing and exploring everything around us. I never imagined the things that my students and I would get to experience.
Endless trapped animals pass through on their way to the fur market, including a full-sized lynx. The students loved learning about seeing the lynx! Walks around the community with my students teach me where I need to go, who I need to visit, and they show me where to get the best slushies.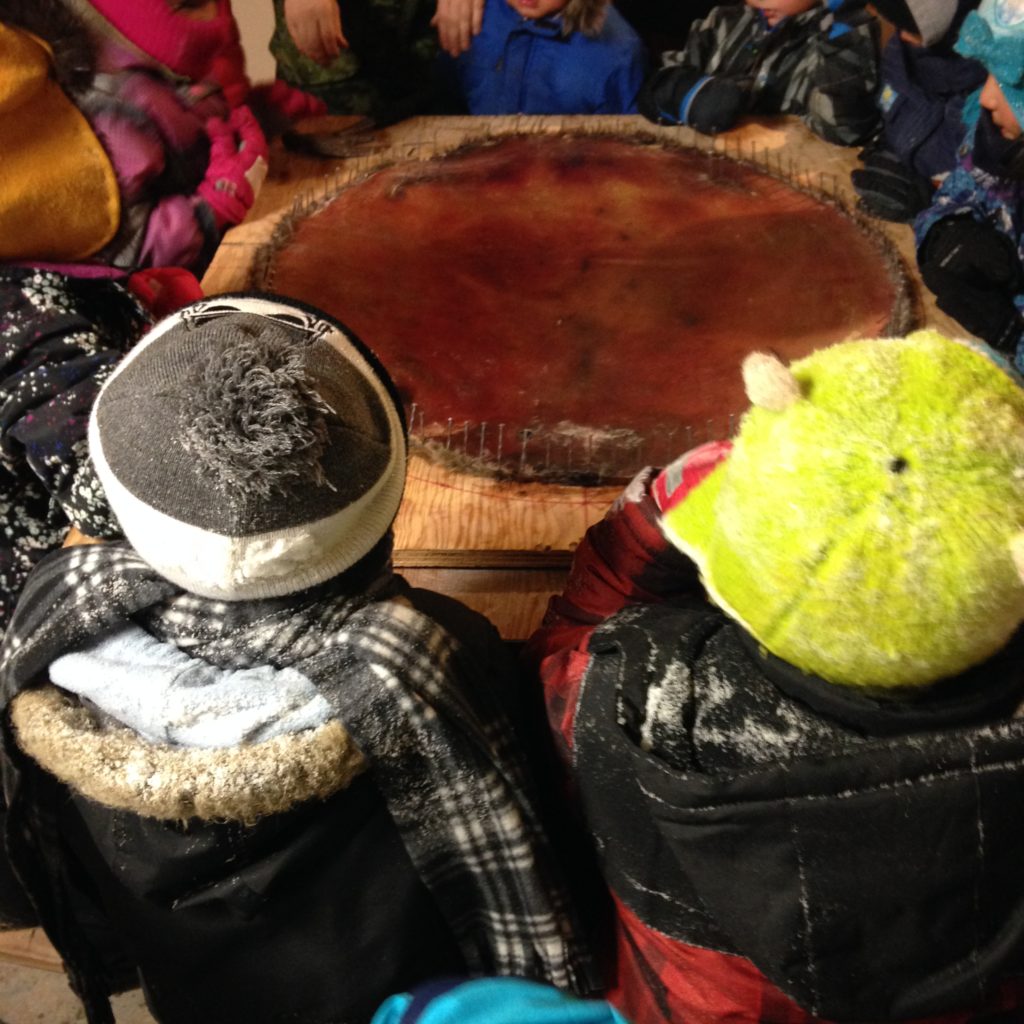 Our school has a beautiful fire pit in the front. We use the fire pit when it is really cold, or just when you want to take your class out to have marshmallows and hot chocolate. It has turned out well, and by the end of Kindergarten the students will be fire safety masters.
We have lessons on not riding our canine friends in the playground, playing ring toss in our snowsuits, playing League of Legends into the night ending in an epic battle and sometimes an impromptu visit by the local police hovercraft. I have only had most of these experiences because I am teaching in the North.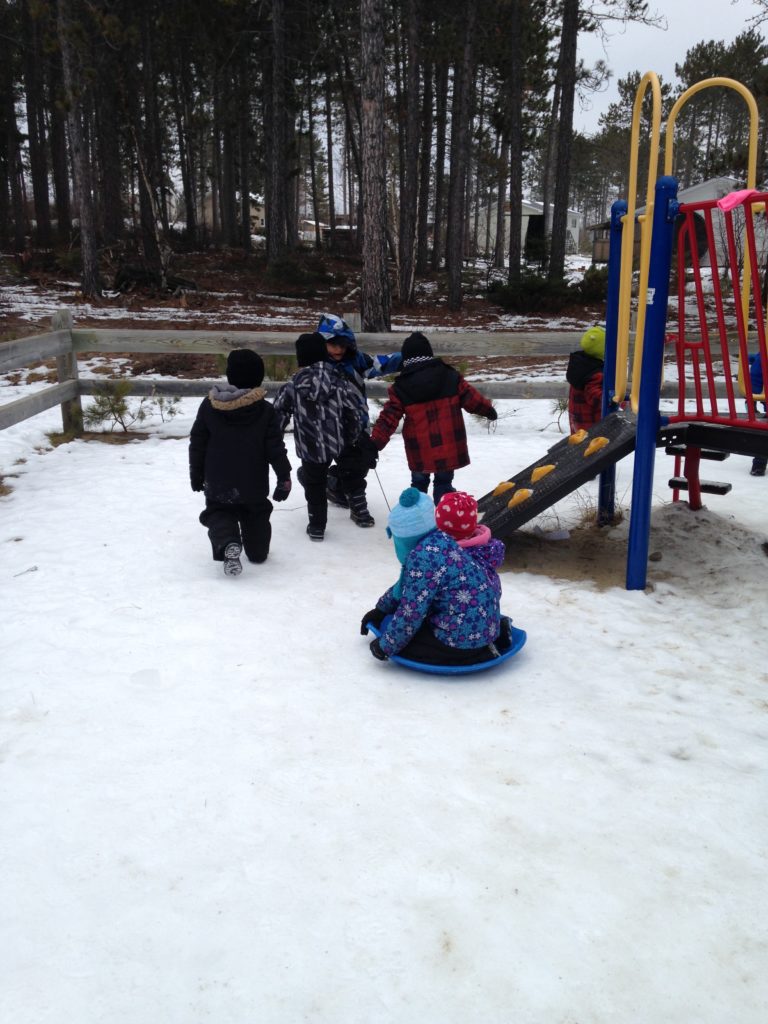 Living and teaching in the same small community is not an experience for everyone. However, it has many amazing benefits. You get to know the students and the families very well. There is no better way to support student learning than by inviting students to cook, chat about their lives, and your life living in their community. And what better way to get moving on a Sunday than having three kids show up at your door and ask you to go sledding with them.
I am only 75 teaching days in, and I can't wait to see what the rest of the school year will bring!