Ian Brook teaches grade 2 in Sachigo Lake First Nation. Ian completed his Bachelor of Education at Brock University. He is originally from London, Ontario.
As I walked cautiously across the tarmac of the Sioux Lookout airport to board a bush plane that was flying only 2 other passengers, I found myself filled with the greatest uncertainty I'd ever felt in my life. Feeding into my panic was the worry that I would be unable to get to know the community members and Elders. Did they want me in their community? Would they respect me? How would I get a chance to prove myself to them? These questions raced through my mind as we took off to Sachigo Lake First Nation.
I quickly overcame this self-inflicted unease, as opportunity presented itself to get to know community members and Elders during the first week of teaching, which coincided with the Fall Harvest. To celebrate, Thursday and Friday were both half days of class, and teachers had the opportunity to spend the afternoon outside, with community members. This was a moment that I had to grasp.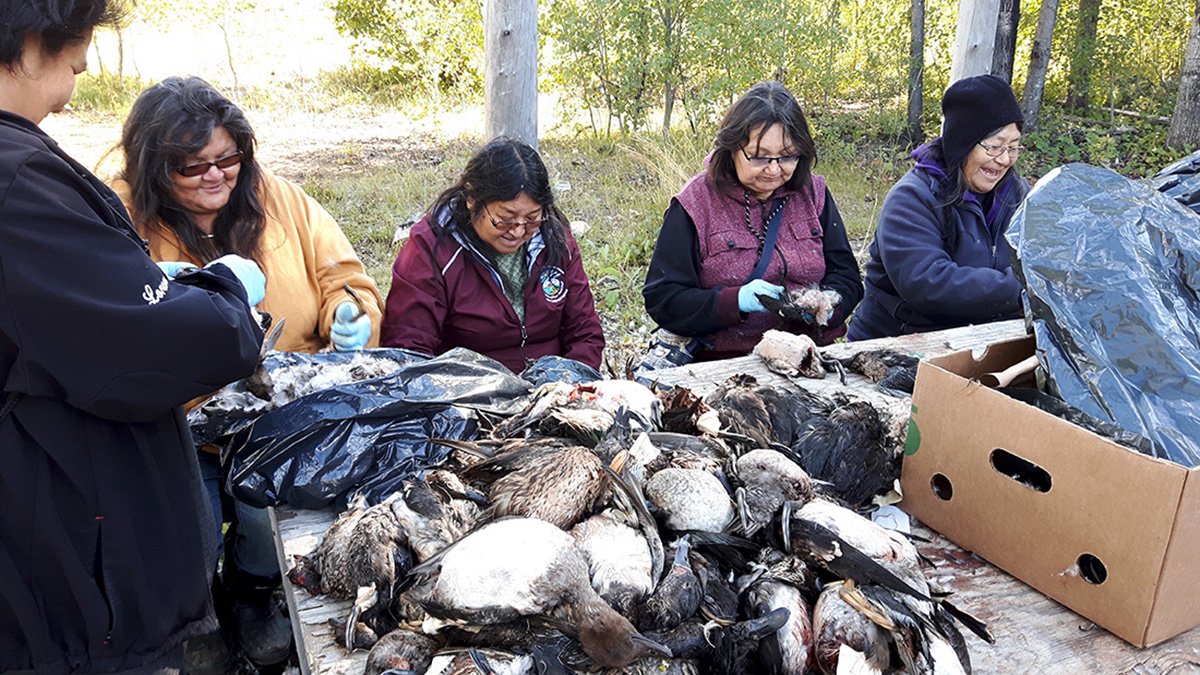 I first approached a table of women Elders who were removing ducks' feathers and wings. I asked them if there was anything I could do to help, even though I knew nothing about what they were doing. Fortunately, the Elders were eager to teach, and knew I was eager to learn. They first instructed me to take a duck that was almost clean of feathers, put a sharpened stick through it, and burn off the last of the feathers over the fire. Much like a roasted marshmallow, I scorched duck after duck to prepare them for the opening night of the feast. While learning how to prepare duck, I had community members introduce themselves, curious to know a little more about me. Here was the first chance I had to meet many of the parents and relatives of my grade 2 students. Although I started off learning how to prepare duck, I unknowingly opened the line of communication between teacher and home.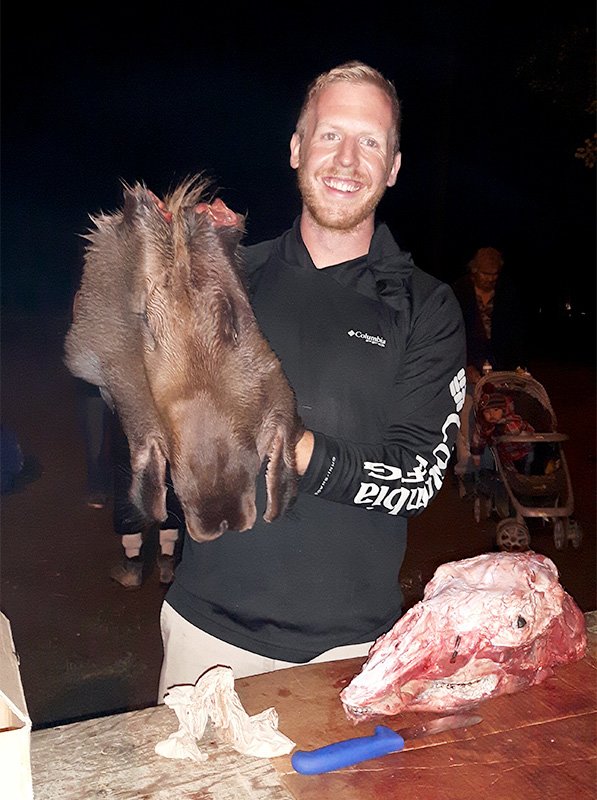 Food, laughs, and hard work were shared as the sun began to set; I had spent the last 7 hours out on the field, unaware of the time passing. It was at this time that a community member asked me if I had ever taken the fur off the head of a moose, and if I was interested in learning how to do it. I put down my tea and took up the offered knife, and started to learn how to skin a moose head. Although I took twice as long as the next slowest person, through the help of the community members I was successful in the task. Before I left, they said if I returned tomorrow, they would teach me how to cook moose.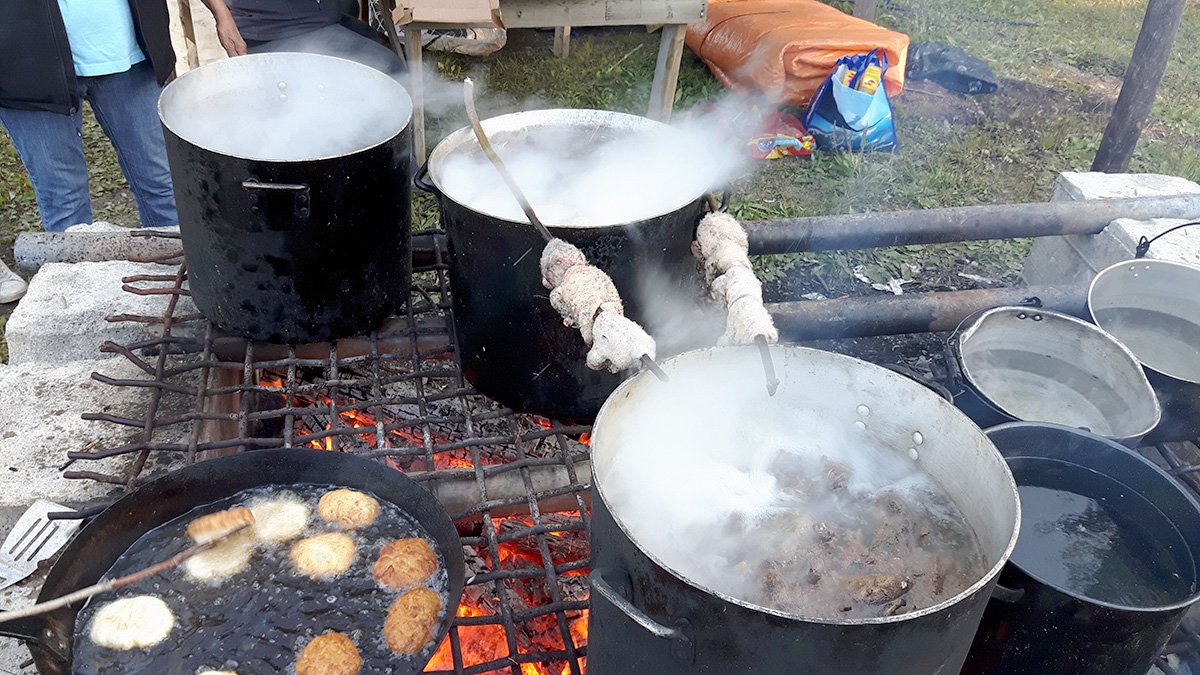 The festival went on for 3 days after that, and I spent all of my free time there. I learned that the opportunity to become involved in the community will present itself, and when it does, it is important to take it.
Take the time to get to know your students' relatives, learn from the community Elders, and have fun while doing it!
If you take these opportunities, you will have the chance to start earning the respect of community members.