Caitlin McKeich is teaching Junior Kindergarten in Sandy Lake First Nation. Originally from Newmarket ON, Caitlin completed her undergraduate degree at McGill University before complete her Bachelor of Education at Queen's University, then her Masters of Education at University of Toronto. Caitlin is passionate about Outdoor Education and being physically active.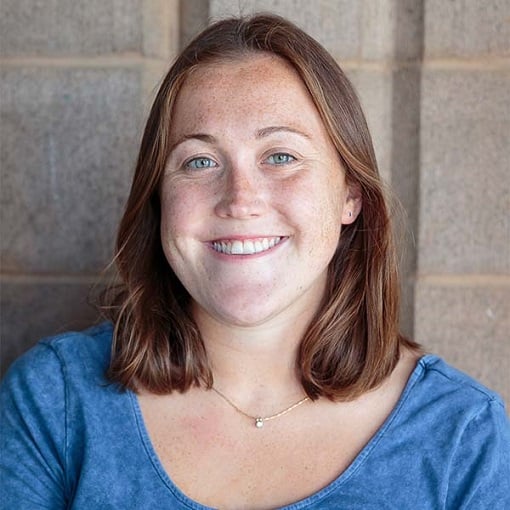 Before moving to Sandy Lake First Nation there was a lot I didn't know.
I did not know how difficult it was to fillet a fish, especially without a good fillet knife. I did not know how to make seven bark tea. I did not know what it would feel like to be relied on by 32 three and four year olds. I did not know how truly hard being a teacher can be, nor how amazing it can be as well. I also had absolutely no idea how truly terrible I was at asking for help.
Until recently, I had always thought, "Caitlin, you're industrious and resilient. You are good at overcoming mistakes and challenges. You will be great wherever you go and you will do good things." Yes, I really thought this way before I came here (clearly I did not have a very modest disposition!). So I spread my wings and flew through Teach For Canada's Summer Enrichment Program, I busily packed and repacked boxes to ship to Sandy Lake First Nation in mid-August, and shortly after I nervously hopped on two planes, heading to a new beginning and a new home.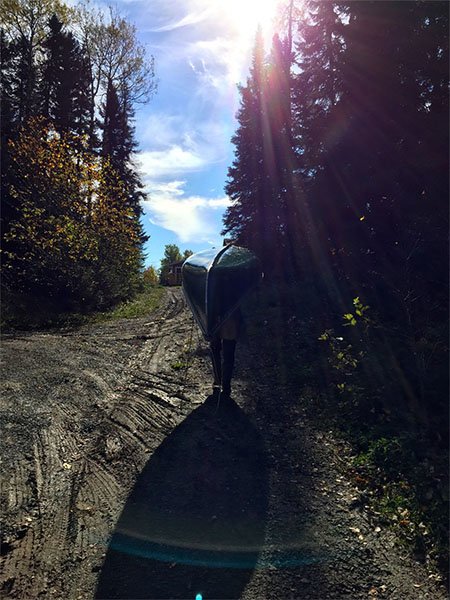 At the end of September, I experienced my first Hunting Week in Sandy Lake. Many Sandy Lakers left the community to head to their hunting camps, to engage in cultural pursuits or to visit loved ones in other places. I decided to spend my time breathing in the fresh fall air paddling on the Severn River with my Teach For Canada pal, Jenna Lawson, the high school Physical Education teacher. I also sweat out tension and stress built up during my first few weeks of teaching at the twice-weekly community fitness classes. Because fewer people were present, our usual fitness class turned into a stimulating and rigorous kickboxing class.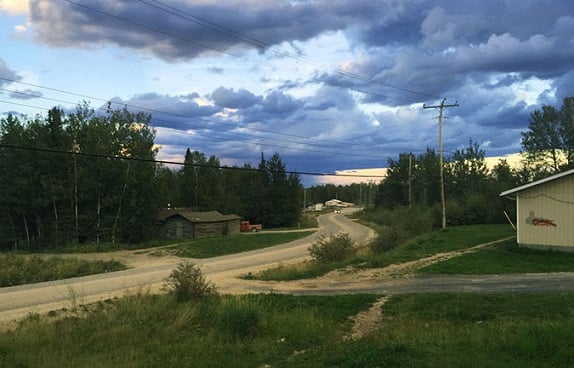 Though we kept busy during Hunting Week, there were far fewer people around, which meant fewer cars on the road, fewer people to ask for a ride, no Kindergarten students calling out "Claytlin, Claytlin", and none of the usual familiar faces around to help me.
This is how I found myself with two Teach For Canada teachers, determinedly waddling down the road away from the Northern Store with three gigantic care packages, mine a large, awkwardly shaped, 45 pound box. With our arms ready to fall off (don't forget about the kickboxing and paddling we'd been doing!), we teetered down the road, cursing ourselves for our foolishness.
We should have waited for someone to help us. We should have waited until the following week when someone from the school could help us retrieve our packages.
But without realising it, my homesickness had reached such a peak that the comfort of a package made me attempt such a feat. So there we were sinking into the muddy road, nearing the point of complete frustration and exhaustion.
Fortunately, at the very last possible moment before my beloved package hit the muddy ground below, a van appeared and stopped near us by the side of the road. At this point, you might think that I would be filled with relief at the prospect of a helping hand, but instead I felt guilty and embarrassed. Why had my friends and I attempted such a foolish feat? Why should we bother this Sandy Lake good samaritan with our heavy boxes? As we approached the van, I discovered that it was occupied by the family of one of my Junior Kindergarten students. The Kookum (grandmother) behind the wheel of the van asked if we needed help. "Teacher, teacher!" my student happily exclaimed. It took everything out of me to admit to those welcoming faces that, yes, we were stuck and yes, we needed some assistance making it back to the teacherage where we lived.
It was in that moment that I discovered how truly terrible I am at asking for help.
I did not realize that one of the most important parts of this journey is to look inside myself and admit that I cannot do this alone. Sometimes (more than sometimes actually) I have found that I need to rely on the support system that Teach For Canada has set-up for me or Skype with a loved one for some extra long distance love. Teaching is not a walk in the park, nor is living in an isolated northern community, but it is so very rewarding and more than doable with these kinds of supports.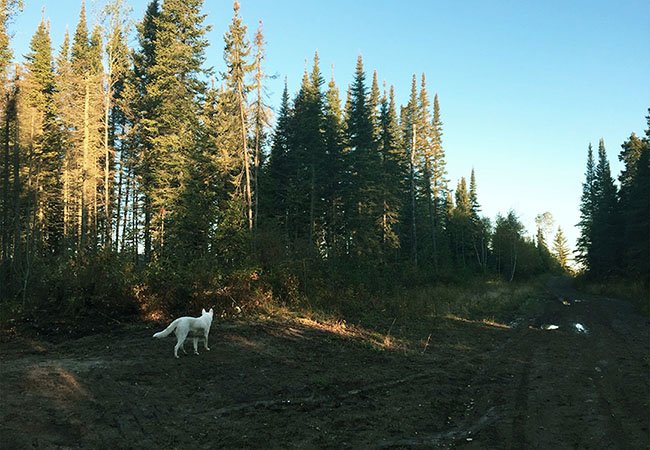 Though this story is only a snapshot of my time spent in Sandy Lake First Nation, it was an important 'Aha!' moment for me. I learned that no matter how independent or self-reliant I think I am, I do need help. Regardless of the training and preparation I received during Teachers College and the Summer Enrichment Program, I still need to reach out to others for support.
Fortunately, community members are more than willing to help us out when we need it.
Sandy Lake is beautiful and complicated and there are so many things about life here that I will never be able to write down and share with you, but know this: I am not alone here. For every heavy package I try to carry down the road, or difficult teaching day I try to get through, there are many caring and considerate individuals here to help lessen my load.