Kurtis Schmitz has been teaching in Kitchenuhmaykoosib Inninuwug since September 2015. He teaches grade 9 classes. Kurtis holds an Honours degree in History and Religious Studies from the University of Ottawa and he completed his Bachelor of Education at Nipissing University. Before moving to K.I., Kurtis spent most of his life in Ottawa and in Dawson City, Yukon.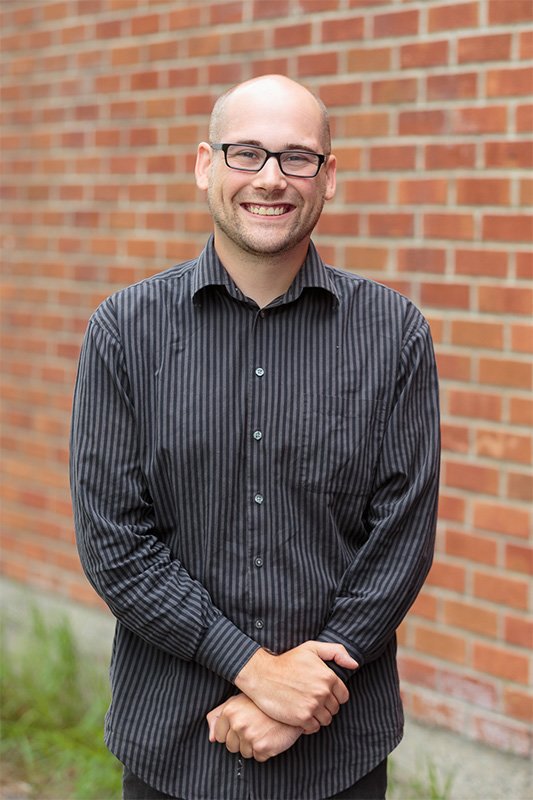 Staying past the final bell is a reality that all teachers face when they are dedicated to the progress of their students. In the remote, fly-in community of Kitchenuhmaykoosib Inninuwug, Ontario, in the dead of winter, the warmth of a well-heated classroom can also be shelter from the bitter cold outside. One evening, as I finished some marking, and planning for the next day's lessons, I began packing up to head out for the night. Dreading the short walk home in frigid winter temperatures, I layered up, covering my neck, ears, and face. Making sure that none of my extremities would bare the brunt of the -45 C wind-chill. Finally, with one last inhalation of warm air, I built up enough courage to open the doors into the night. I made my way, head down, quick paced, teeth chattering, along the path around the building, toward the field behind the school, in the direction of my teacherage. Shuffling through the shin-deep snow, hearing the 'swishing' of my ski pants, and feeling the moisture of breath, watery eyes, and snot hardening.
As I moved forward, my thoughts meandered around, jumping from student issues, to parent/teacher conferences, to the previous day's lessons and back to the stale crunch of hardened snow under my boots.
I don't know why I raised my head; maybe it was to see how much further to my front door, but as I did I immediately stopped in my tracks.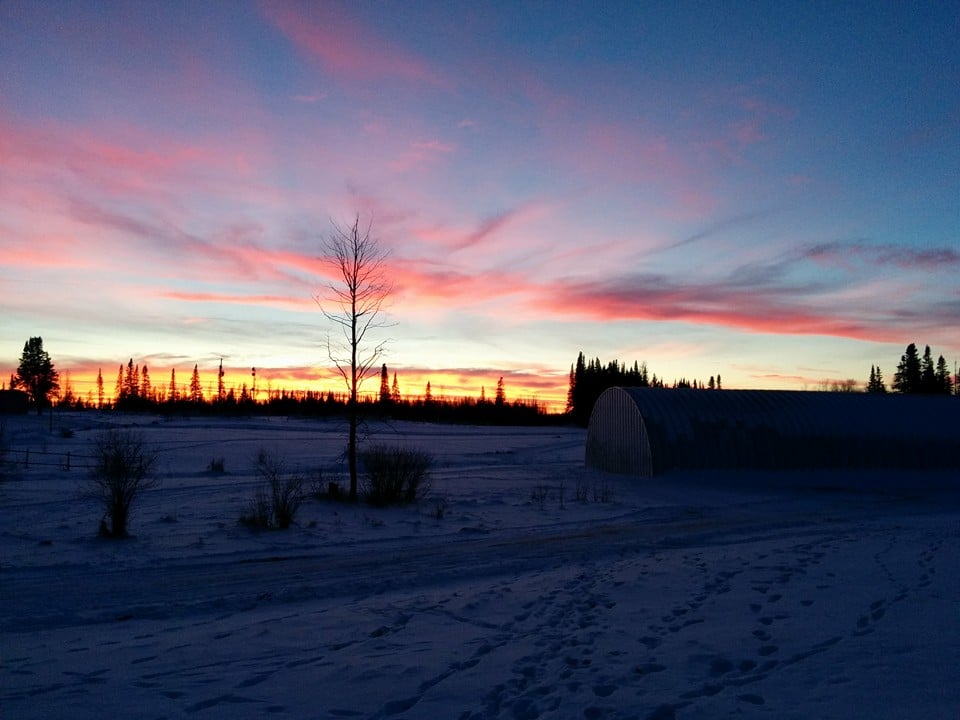 An iridescence of brilliant colours dazzling surrounded me. My mind had been so focused on the classroom, the students, the lessons, and the dread of subarctic temperature, I hadn't realized that the heavens had opened up, and the sky was dancing with Aurora Borealis. I stood there awed. The sky was on fire, with whites, and greens, dancing to and fro, rippling through the night. I must have stood there a half an hour before reality kicked in and I remembered I was walking home in some of the coldest temperatures I have ever experienced.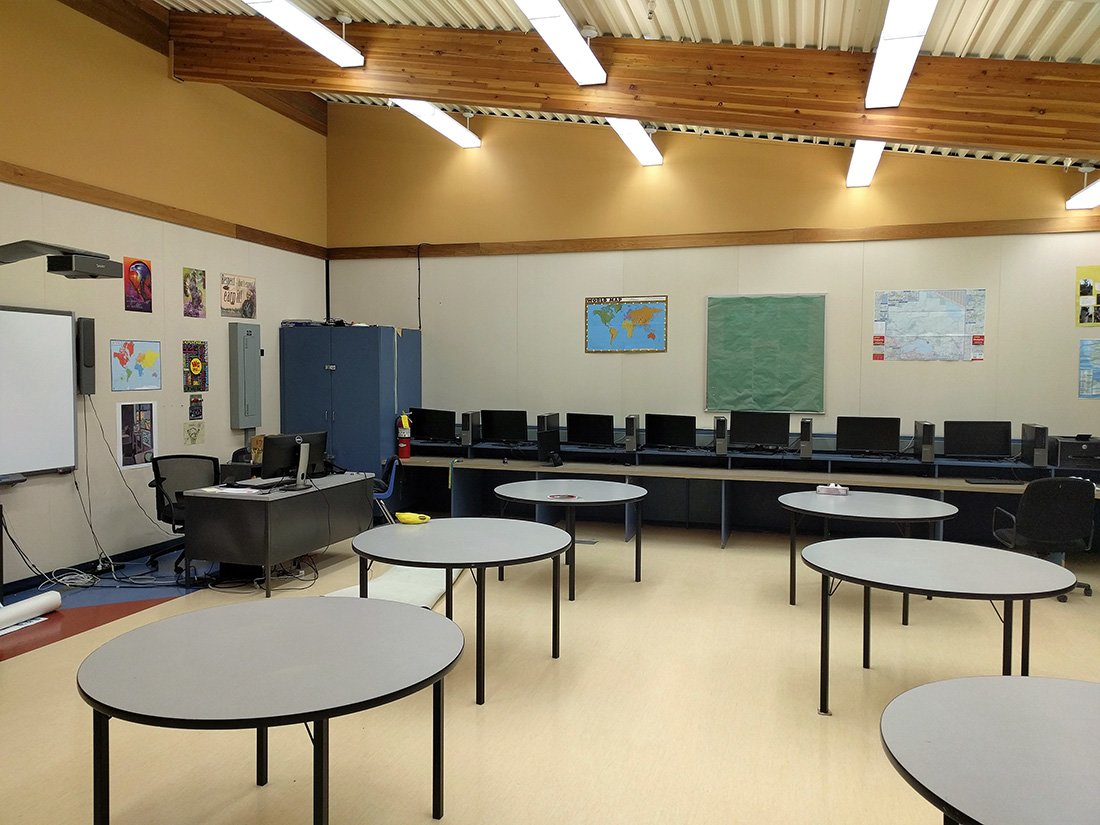 I wanted to share this story with you, because it is the best analogy I have for describing life in a northern community, and being a teacher in a school located on a fly-in reserve. Everyday is a mixture of harsh realities, classroom planning, achievements, and setbacks. There are days when I stand at the threshold of my classroom and pause, needing to gather enough courage to cross it. There are days when I hear of a student's family struggles or of an incident in the community, and it is heart wrenching. Days when I sit behind my desk and don't know what went wrong with my carefully laid out plans. These days happen. And they happen to all the teachers at my school. However, when I finally raise my head up out of the fog of introspection, I see awe-inspiring things.
I see the laughter exchanged between staff and students. I see the confident glow of understanding on a student's face, and I see the tears of exasperation. I see the open hearts of the administration and staff, only wanting the best for their students, and the community they care about so deeply.
I see parents who love their kids, and grandparents who desperately want their kids and grandkids to succeed in life, and to carry on the torch of their language and culture.
These inspirations allow me to push past my own insecurities, help me focus on what is needed, and allow me to find joy in every day.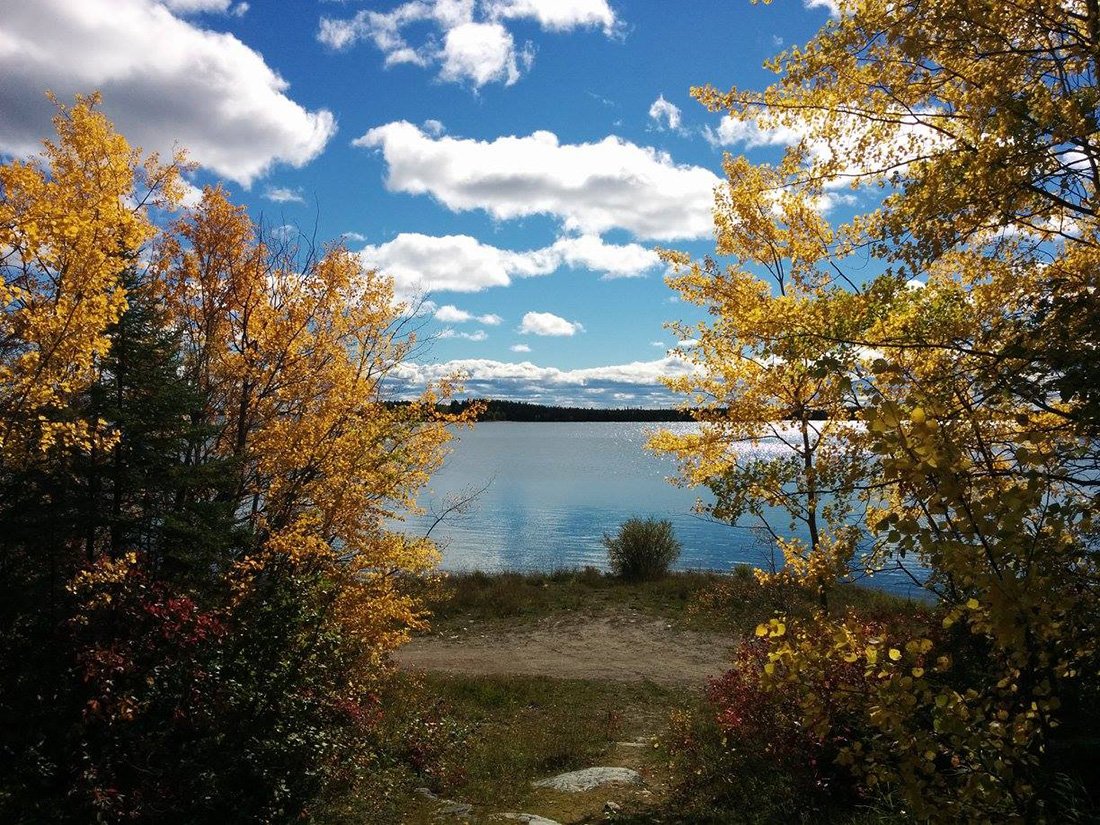 The Pleasures of Life in a Fly-in Community
As for other aspects of life in a fly-in community I have so many positive things to say. I love bundling up on a snowy day and taking the school's skidoos for a ride across the frozen lake, or going for a hike through the woods to look for secret blueberry patches. I love standing on the shore of the lake and hearing nothing but the sound of a gentle breeze rustling through the trees, and the echoing calls of ravens. I love having an eagle swoop down above me as I walk to the grocery store. I have been welcomed, invited for dinner, asked to go hunting or to the bush; I am always met with smiling faces everywhere I go in the community. I truly appreciate the hospitality of the people of Kitchenuhmaykoosib Inninuwug, and have had an incredible experience living in their beautiful community.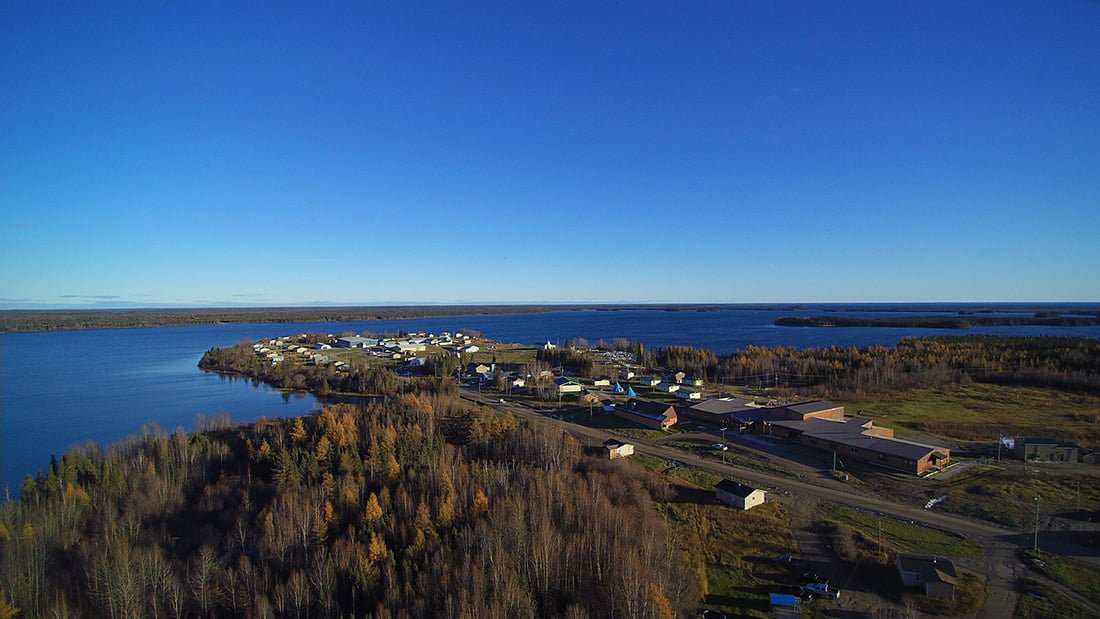 Responding to the Challenges
It would misleading to say that there aren't problems in K.I.; but what town or city doesn't have its difficulties? A number of challenges have arisen in communities across northern Ontario and Canada, and Big Trout Lake (K.I.'s English name) has not avoided such struggles. At school we have had a hard time with student behaviour, truancy, and dropout rates, but I have experienced these same issues before, as a teacher in public schools in the south. The difference in the north, especially in a fly-in community, is that what impacts one individual, impacts the entire community. Successes are celebrated together in a small community, but equally losses, and hardships are shared as well. To see the way the community comes together to support an individual or family is inspiring. Even though I am fairly isolated geographically, I don't have to go very far to find a sympathetic ear.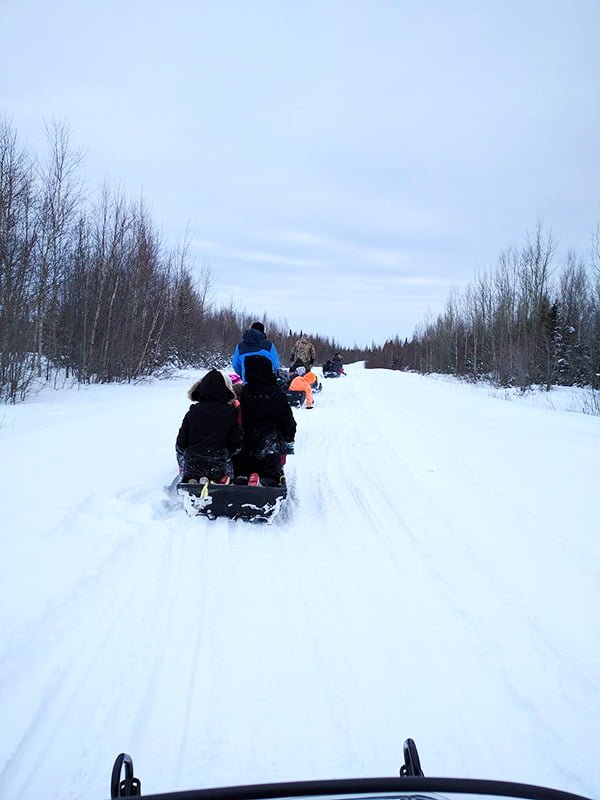 In my classroom, I have tried to engage the students and encourage them to take responsibility for their own education. This isn't always easily accomplished. It takes patience and reassurance; lesson plans that focus on their interests, as well as bringing in traditional and communal knowledge into the classroom. For example, while learning metric and imperial unit conversions in mathematics, I took the class into the school kitchen and used bannock recipes to get them to convert the recipe into imperial units. Not only were they able to grasp conversions but they also demonstrated a skill that their parents and grandparents had taught them, some of them demonstrating this skill for the first time. We've had day trips snowshoeing and skating; I've helped students get involved helping school staff check fishing nets. Lessons aren't always focused on the traditional aspects of life, because students are very focused on modern realities: they have Facebook and Netflix, love Justin Bieber or rap music. They are just like any other kids I have had in classrooms in the South. They are young, inquisitive, and are searching to find out who they are and who they will be as they get older. As a teacher, my main goal is to be a positive influence in their lives, to guide them in their education, but also to encourage them to take pride in where they come from.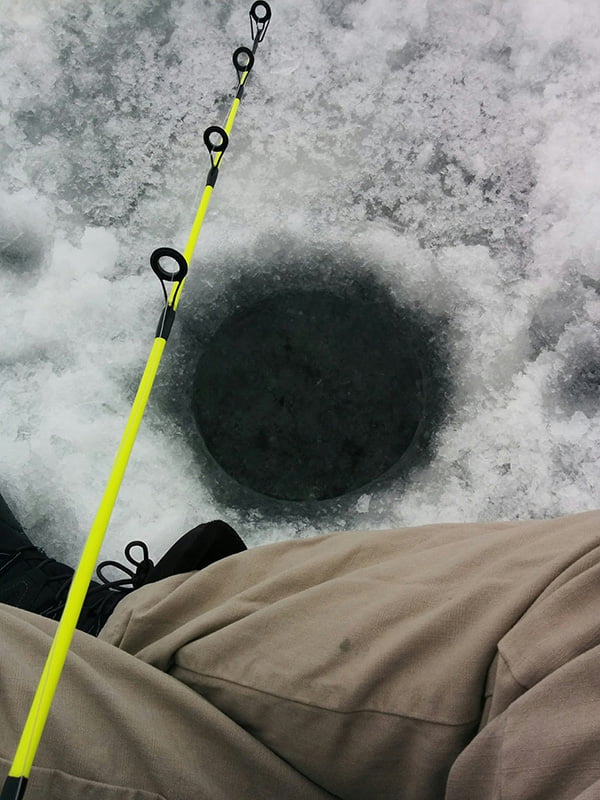 How to Live Life to the Fullest in the North
I have lived in remote communities in northern Canada before coming to K.I. and have experienced the ups and downs of living in an isolated place. What I've discovered is that life in the North is what you make of it; no one can expect to be satisfied with their experience if they aren't willing to invest in it. Try something new, and step out of your comfort zone, or just try to talk to everyone who comes across your path. If you are openhearted, engaged, and possess a great sense of humour, your time in the North will be nothing short of extraordinary; if you languish in what you don't have or what you are missing out on, your perception of the North will be inherently flawed.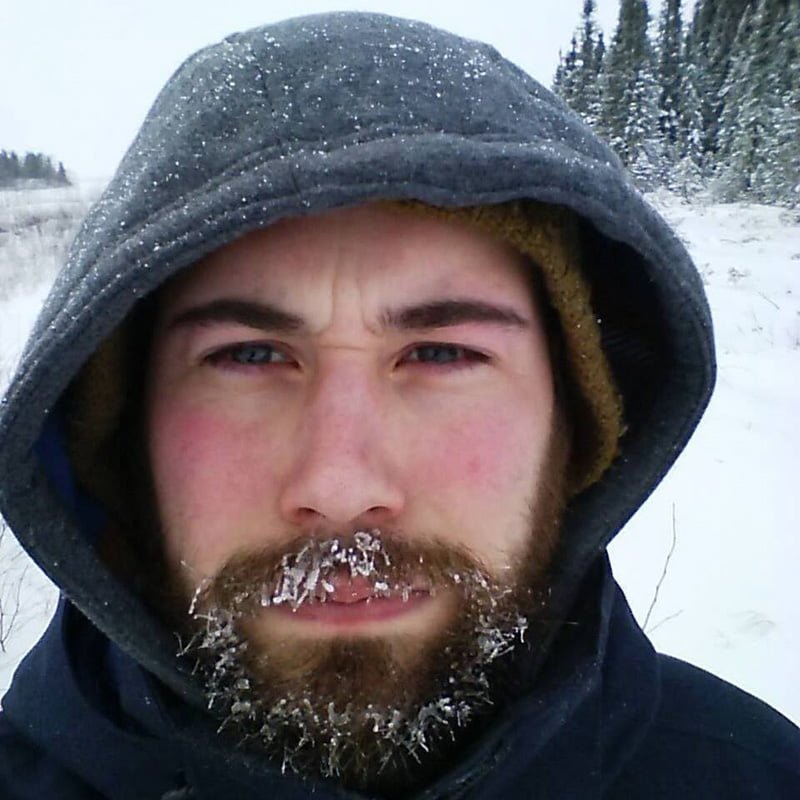 What I'm trying to say is that if you come to a community in the North, like K.I., don't shuffle around staring at your feet, but raise your head and take in as much as you can.
There is beauty and knowledge in everyone you meet, everything you see, and in every experience you undertake.
It is up to you to build what you can out of everyday and what you bring to the table will make or break your time in the North.