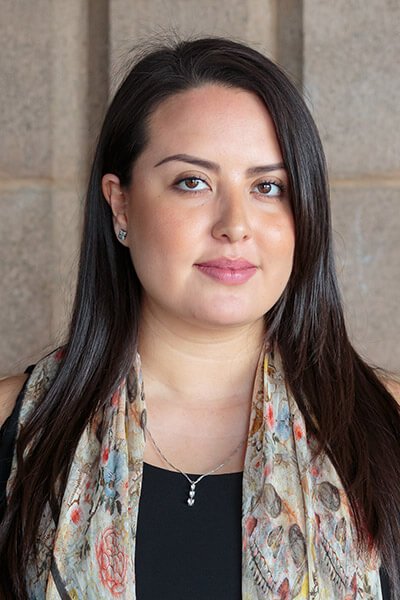 Andrea Mera
Vice President of Strategy and Operations
Andrea Mera was born and raised in Quito, Ecuador. Her passion for social justice and educational reform is reflected in her professional career, her love of learning, and her volunteer service.
Andrea's professional experiences in teaching, public service, and the private sector have strengthened her financial management, development, operations, and relationship management skills. Prior to joining Teach for Canada, Andrea spent four years teaching Professional Communications at George Brown College, where she had the opportunity to teach a diverse group of students. She also spent four years working as a Constituency Assistant for a City of Toronto Councillor, which allowed her to contribute to various projects in a high priority neighbourhood, and to successfully co-manage the Councillor's re-election campaign. Andrea also served as interim Editor for the Downsview Advocate newspaper in 2015.
Andrea completed her Honours Bachelor of Arts at the University of Toronto, where she double majored in Political Science and Sociology and minored in Philosophy. She received her CELTA (Certificate in Teaching English to Speakers of Other Languages) from the University of Cambridge's English Language Assessment. Andrea is currently pursuing her Master of Arts in Education on a part-time basis.
Since 2009, Andrea has served as a volunteer Board Member for Conoser, a charity dedicated to creating opportunities for higher academic achievement for Latin American youth. Conoser provides an endowed scholarship at York University, and year-round educational programming for students in K-12 and their parents.