Our Impact
Learning is a core part of Teach For Canada—Gakinaamaage's work to recruit, prepare, and support teachers. We want to learn alongside partner First Nations, recognizing that we are only one indirect part of student success.
ANNUAL REPORT AND FINANCIALS
Over 2,000 First Nations students have a certified teacher who exemplifies Teach For Canada—Gakinaamaage's community-defined criteria to guide their learning each year because of the support from TFC—Gakinaamaage's generous donors. Our team has honoured that trust and investment. We are pleased to share our annual report and financials below. 
"Guided by the Truth and Reconciliation Commission's Calls to Action, we all need to work together to better serve First Nation students to overcome this educational attainment gap. Deep partnerships, plus deep knowledge, equals better outcomes."
- Partner First Nation Community Member
WHAT WE'VE LEARNED WITH PARTNER FIRST NATIONS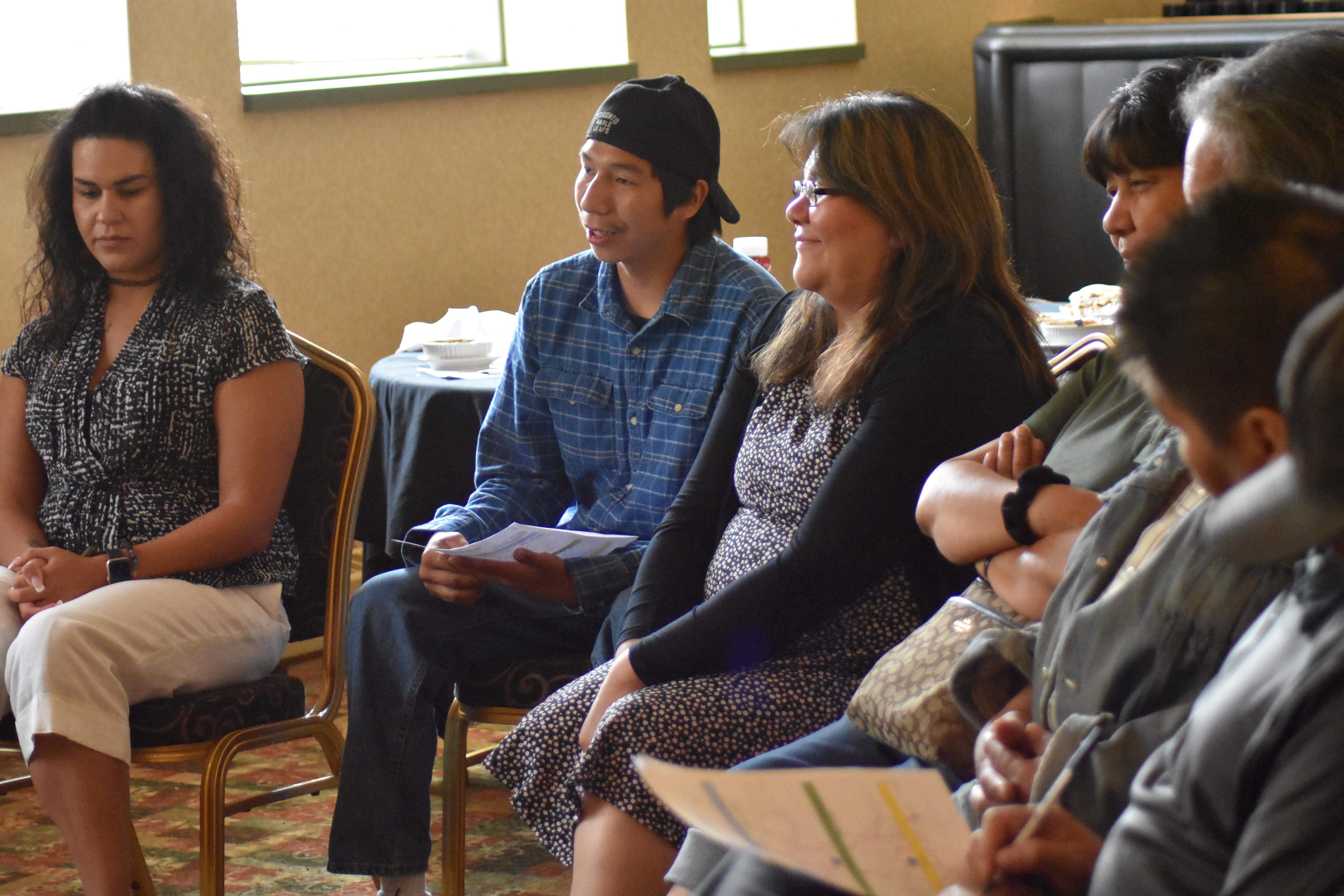 Teach For Canada—Gakinaamaage has co-developed a Research and Evaluation Framework by working in collaboration with partner First Nations to prove and improve upon the collective impact of our work while supporting the right to sovereignty over educational research.
Teachers have gone through TFC—Gakinaamaage's programming
First Nations children and youth reached
of teachers say that Teach For Canada has improved their teaching practice
of students in classrooms with Teach For Canada teachers expressed interest in becoming a teacher in their community
of teachers say that Teach For Canada has impacted their decision to stay working in a northern First Nation
"The two teachers who were hired through Teach For Canada are doing very well in our school. I am very pleased with the amount of work they do for our students. When I go to their classes, there is always a lot of learning happening. The kids are happy."
-
Edna Beardy, Principal at Martin Mckay Memorial School
Sachigo Lake First Nation