Apply Now
Teach For Canada is currently recruiting teachers for full-time classroom positions in a First Nation in northern Ontario. Our team will review applications on a rolling basis. Successful candidates will start teaching in September 2018.
Generally, applicants complete the following in a Teach For Canada application to see if they are the right fit to teach in the North:
Qualifications: Confirm teacher certification in Canada, working status, SEP participation, and availability to relocate
Basics: Add contact details, languages, and partner information
Teaching: Detail teaching certification, qualifications, and trainings
Resume: Attach a resume and additional comments
Approach: Reflect on how you fit with the seven Teacher Selection Criteria.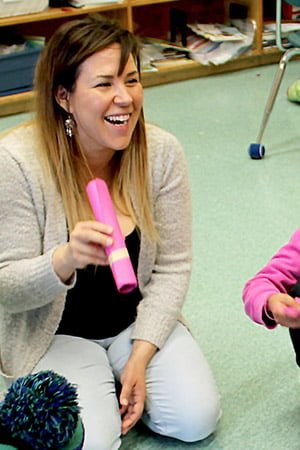 "I encourage other Indigenous teachers to also apply to Teach For Canada because we need you a lot up here; you bring so much of your history, so much of your stories that you develop in your own territory. This isn't my territory but I respect it because this is my family, these are my brothers and sisters, I cherish them just as much as I would in my own home territory."
Roxanne Martin
Lac Seul First Nation, Grade 3/4 (2015-2017)