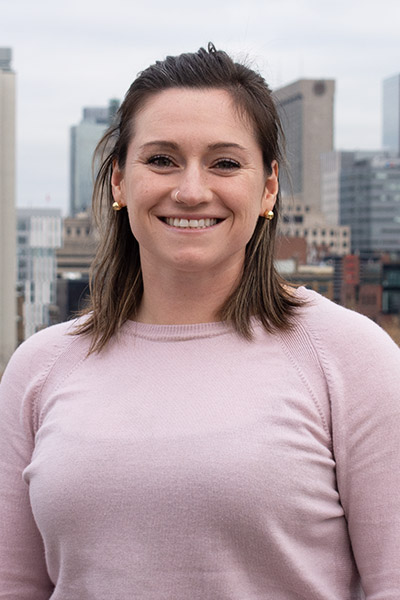 Anikka Bolender
Professional Development Manager
Anikka has always had a strong sense of curiosity and adventure. Her love of learning was sparked by several outstanding teachers in elementary school who promoted creativity and versatile learning through independence and autonomy in the classroom. After graduating from Nipissing University with a Bachelor of Education, Anikka moved to Pikangikum First Nation where she taught grade 8, high school science and re-engaged the high school guidance program. After Pikangikum, Anikka travelled to England where she taught primary school in vulnerable communities for two years.
Anikka is qualified across divisions from primary to senior with a focus in science and guidance. Alongside working at Teach For Canada, Anikka is a part-time faculty member at Humber College.
Anikka believes all people have the right to access high-quality education in a welcoming, safe, and engaging environment. She believes learning is a life long journey and can begin at any age.
Outside of work, Anikka loves to volunteer. She currently sits on the Board of Directors on both the Markham Fair and York 4-H Association. She has also facilitated many 4-H Ontario opportunities including Provincial Leadership Camp, Youth Adventure Camp and Career Mania. Anikka loves animals, especially her three fur babies, as well as coffee and the outdoors.