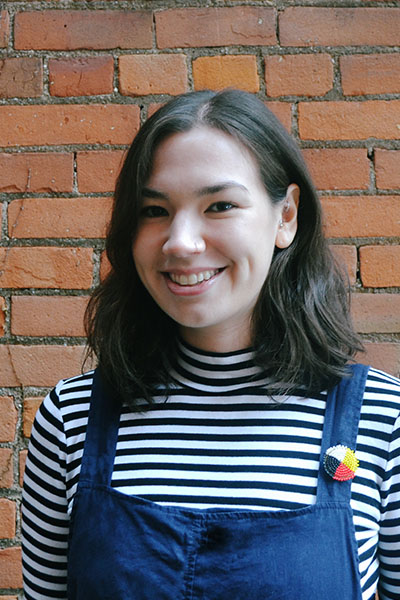 Staff
Meredith Stapon
Director of Communications
Meredith Stapon is a communications professional and graphic designer who has lived in Toronto for nearly a decade. Prior to living in Canada, Meredith studied and grew up in a small town in Connecticut.
Meredith's journey of navigating her Indigenous identity was largely driven by her move north. Since graduating from York University with a degree in Communications Studies, Meredith has worked with the Toronto Arts Council, Neighborhood Arts Network, and as the Communications Manager of VIBE Arts.
Working extensively to create equitable access to arts education led Meredith to Teach For Canada. Here, she joins her passion for strengthening Indigenous communities through clear and meaningful communication with an ambition to deepen personal connections to her own belonging.
Meredith lives in Toronto, Ontario, where she enjoys spending time outdoors with her dog, Maeve.