Marsha King, a second-year Teach For Canada teacher living and working in Pikangikum First Nation, writes about her friendship with Meena Prabhakar, a second-year Teach For Canada teacher also based in Pikangikum. Marsha highlights how their friendship began at Teach For Canada's 2019 Summer Enrichment Program and has continued to grow in their time teaching side-by-side.
Teach for Canada has given me so much— cultural training, a foundational understanding of Indigenous Education, support for my classroom, access to mental health resources, and tons of additional help (which has been invaluable while working through COVID-19). Out of all these things, the greatest gift that Teach for Canada has given me is Meena Prabhakar, my friend.
Meena and I met in July 2019 at the Summer Enrichment Program (SEP) before we moved north. During the three-week training, we connected, spent time together and learned more about each other. At SEP, through the workshops, meaningful teachings, and downtime, we planted and nurtured the seeds of a friendship. To this day, our relationship has continued to blossom, as we work side by side in Pikangikum. I know that my friendship with Meena will grow long beyond our time with Teach For Canada.
On the outside, the two of us might not have seemed compatible. She is Hindu, and I'm Christian. While she is married with children; I am single with no dependents. Meena is a vegetarian and I eat meat. I grew up in Canada and speak only one language; Meena grew up in India and speaks many. I am tall and Meena is short. But somehow, we just work together.
Over the past two years, Meena has become one of my closest friends in Pikangikum.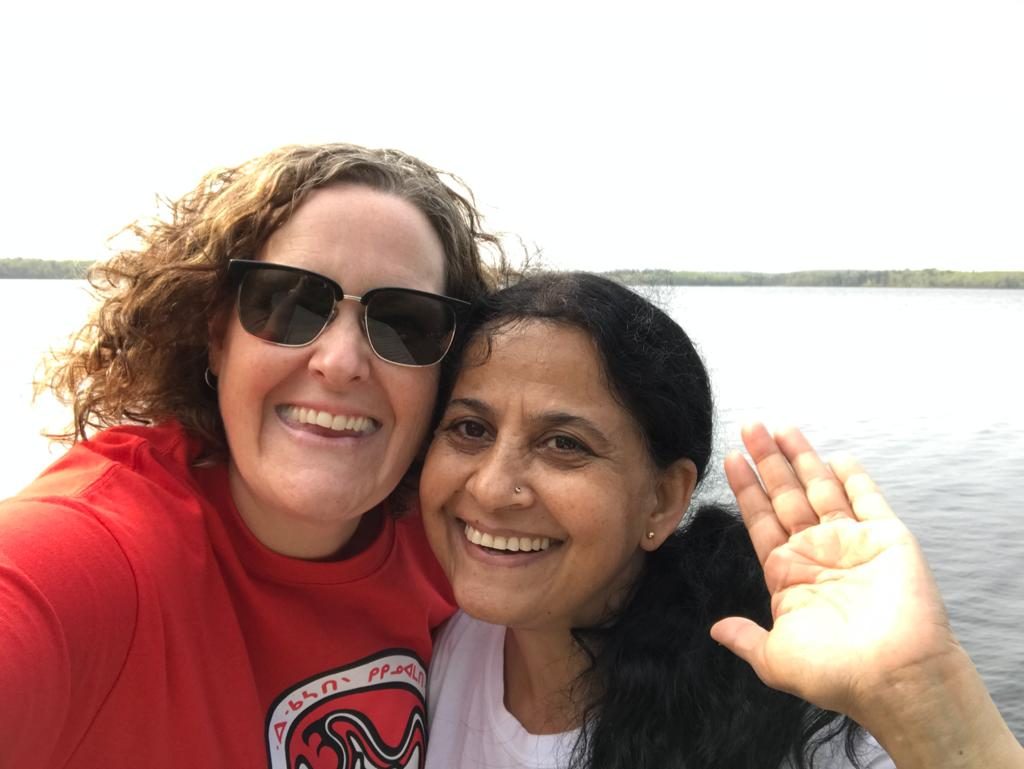 We often share meals, go to church, and engage in social activities together. My favourite activity to do with Meena is take our frequent walks. It's on these walks, spent winding around Pikangikum, where I've learned so much about her family, life, and the heart of who she is. If you ever meet Meena, you will understand that her heart is awesome.
2020 was a year like no other. When COVID struck in March, Meena and I would find ourselves going on daily walks to combat the loneliness and isolation that came with being cut off from our family and friends down south. We became each other's support system— a place to get a good hug when we needed it.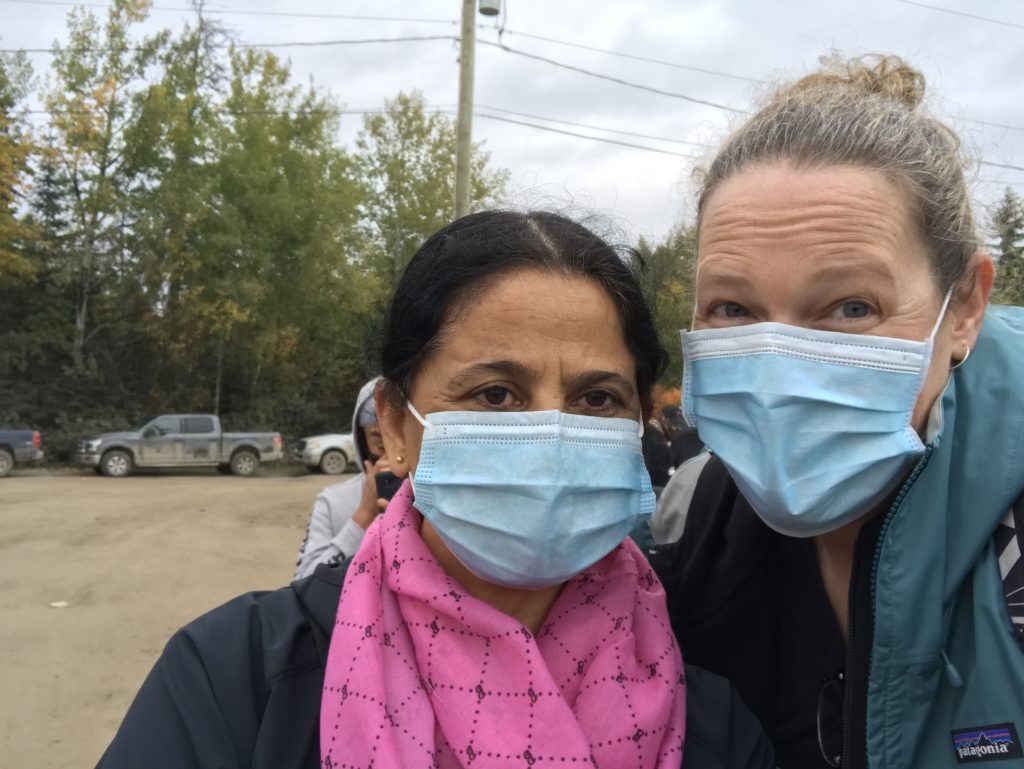 As I adjusted to the unpredictability of COVID-19, I also took a new role at the school, as Learning Resources Coordinator. It was not an easy job to transition into in the heart of a pandemic, and my schedule as a Department Head was constantly shifting. Every morning, Meena would pop by my room to say a quick hello. She'd take the time to make sure that I was doing okay. And when my mental health plummeted, Meena was the one to walk alongside me and give me the space to remember that I was more than my work.
There have been times when Meena's generosity has been so overwhelming, I could cry.
We are sisters of the heart in so many ways and have become like family. I have the phone numbers of her loved ones at my fingertips and the knowledge that I am welcome into their home at any time.
Teach for Canada has given me so much and I am certain that, had we have not had the time at SEP to build a relationship outside of our busy school schedules, Meena and I might not have become so close. We could have very easily missed each other in our differences.
I am grateful for every gift that has come my way from TFC, but some of the best gifts are the ones that can't be wrapped— like my friend for life, Meena.