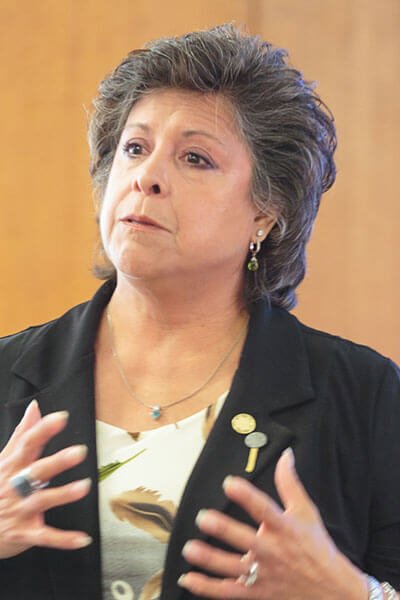 BOARD OF DIRECTORS
Cynthia Wesley-Esquimaux
Chair of Truth and Reconciliation, Lakehead University
Dr. Cynthia Wesley-Esquimaux is the Vice-Provost (Aboriginal Initiatives) at Lakehead University in Thunder Bay, Ontario.
A member of the Chippewa of Georgina Island First Nation in Lake Simcoe, Dr. Wesley-Esquimaux is deeply committed to public education and active youth engagement, and co-founded and Chairs the Canadian Roots Exchange out of the University of Toronto. She held the Nexen Chair in Aboriginal Leadership at the Banff Centre in Alberta and is an Adjunct Asst. Professor at Lakehead University. She is a former Advisory Member of the Mental Health Commission of Canada, and a new appointee to the Board of Healthy Minds Canada.
Dr. Wesley-Esquimaux's teaching and academic writing is directed towards understanding Historic and Intergenerational Trauma and Grief within the Aboriginal community. She has dedicated her life to building bridges of understanding, and sees endless merit in bringing people from diverse cultures, ages, and backgrounds together to engage in practical dialogue.