Kenny MacDonald is a Teach For Canada–Gakinaamaage alumni living and working in Pikangikum First Nation. He joined TFC–Gakinaamaage in 2018 and has since taught Physical and Outdoor Education there. Teaching in Pikangikum has been a rewarding experience for Kenny, who found joy in teaching outdoor education to his students while instilling a sense of community responsibility, learning lessons in flexibility and patience, and creating initiatives to keep students and community members active during school closures. 
This Teacher Appreciation Week, Teach For Canada–Gakinaamaage is highlighting educators like Kenny, who have demonstrated outstanding and continued dedication to their students. Read on to hear about Kenny's experience teaching in the North.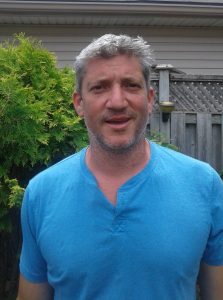 Living and teaching in Pikangikum First Nation has been an incredible experience for me as a Teach For Canada–Gakinaamaage Teacher. I have found joy in teaching and working with my students in a way that introduces the outdoors and all the physical and mental health benefits that come with it. 
In my outdoor education class, we have engaged in activities such as shelter building, learning knots, fishing, canoeing, wood collecting, snowshoeing, and cross-country skiing. My goal has always been to make the learning experience inclusive so every student can participate and contribute to the class. I believe this approach has significantly impacted my students, giving them a sense of pride and accomplishment in what they have learned and experienced.
One of my most fulfilling moments as a teacher came during my self-assessment when almost every student expressed their pride in providing firewood for Elders who were unable to collect it for themselves. Their positive feedback was a testament to the importance of teaching my students while also instilling a sense of community responsibility in them.
I have learned some critical lessons during my time in Pikangikum. I learned that being flexible and patient is essential when working in a community where cultures and priorities may differ from mine. I have found that what I consider to be important may not be the same for others, and that's okay. It has been vital for me to remain adaptable and make an effort to support the community's goals, aligning my approach as an educator with the community's needs and desires for their students.
Despite the challenges I have faced this year, such as frequent school closures, I have remained patient and flexible. I started a Facebook group where I posted daily workout videos for students and community members to participate in, which helped keep them fit and active during community lockdowns. I also created a group chat for sports so we could come together to play during school closures. These initiatives not only kept me sane but also helped to strengthen my relationship with members of the community.
My experience living and teaching in Pikangikum First Nation has been significant and rewarding. I have learned valuable lessons about flexibility, patience, and community responsibility. My dedication to my students and the community has led to many successful and fulfilling moments in my career as a teacher, and I look forward to the future gifts that my time in Pikangikum will bring.
Are you a certified teacher interested in going North with Teach For Canada–Gakinaamaage? Learn more and apply.