Dr. Cynthia Wesley-Esquimaux presented on Strategies for Teaching First Nations Students in the North on March 10th and March 25th 2020 as free professional development opportunities for teachers through Teach For Canada. Dr. Wesley-Esquimaux served as Vice Provost for Aboriginal Initiatives at Lakehead University for three years and was appointed as the first Indigenous Chair for Truth and Reconciliation in Canada. She continues to develop pathways forward to reconciliation in Canada. She currently serves on Teach For Canada's Board of Directors. 
Read on for Dr. Wesley-Esquimaux's four strategies for teaching in the North: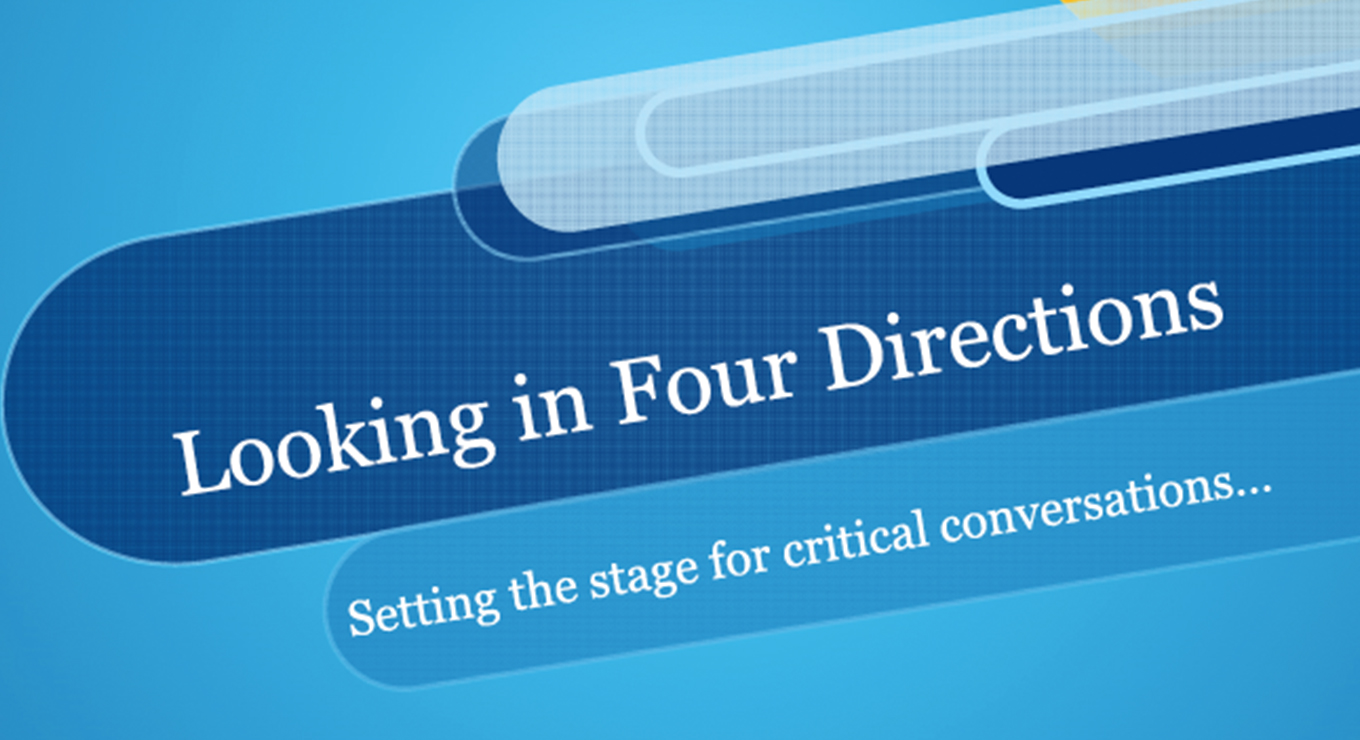 Looking East: Embedding "Wise Practices" in northern teaching experiences
Northern communities have a lot to offer. The environment is beautiful, you can spend a lot of time out on the land, and the people are very welcoming. If you choose to go North to teach, it'll be important to get involved in the community, be open to others, and use humour. People may tease you – but it's usually a sign that they are happy to have you there. 
It will also be important to embed wise practices into your northern teaching experience. Wise practices are not the same as best practices because they are place-based and tied to culture – they cannot simply be applied elsewhere. Wise practices are practices that communities have been using forever, and they are now coming back and being used to strengthen communities, schools, and businesses. 

Through my work with Brian Calliou and others at the Banff Centre we identified seven wise practices:


1. Identity and culture
2. Leadership 
3. Strategic vision and planning 
4. Good governance and management 
5. Accountability and stewardship 
6. Performance evaluation 
7. Collaborations, partnerships, and external relationships


While I won't explain all of them here (click here if you'd like to learn more), you should know that the restoration of language and culture came out on top as number one. It is very important to First Nations communities and a lot of work on this is already happening. 
That is why teaching in the North needs to be a reciprocal arrangement between equals. We both have something to learn from each other. It will change your life to learn about First Nations cultures, languages, traditions, and practices.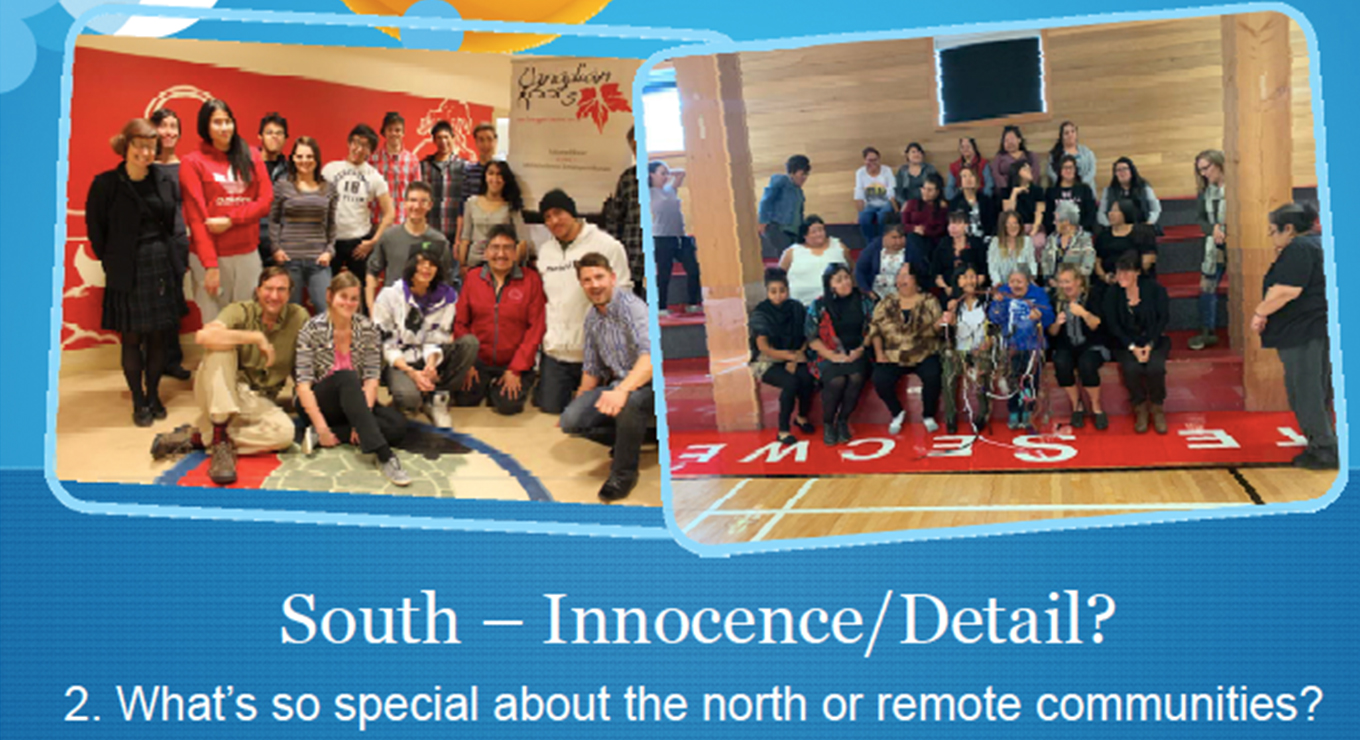 Looking South: What's so special about the North or remote communities?
One thing that makes northern communities special is that the government has spent a long time trying to monitor and control them. Indigenous communities have been seen as something to get rid of because they stand in the way of development and resources. Government policies destroy peoples' ability to make a living where they are and it's become a big challenge for a lot of people to support themselves. 
This has led to a lot of isolation and poverty. Poverty impacts families and creates tension in the community. And now we are seeing a repeat of the 60's Scoop with the Millennial Scoop by the child welfare system. 52 percent of children in foster care are Indigenous, but they account for 7.7 percent of the overall child population under age 14 in Canada.  
What is happening now is that young people are joining together to change what is happening in the North. They are looking to understand what happened and how they can start to fix it. Quite often young people are the ones who will inform you the most about the work that you're doing as a teacher. Make sure you listen carefully.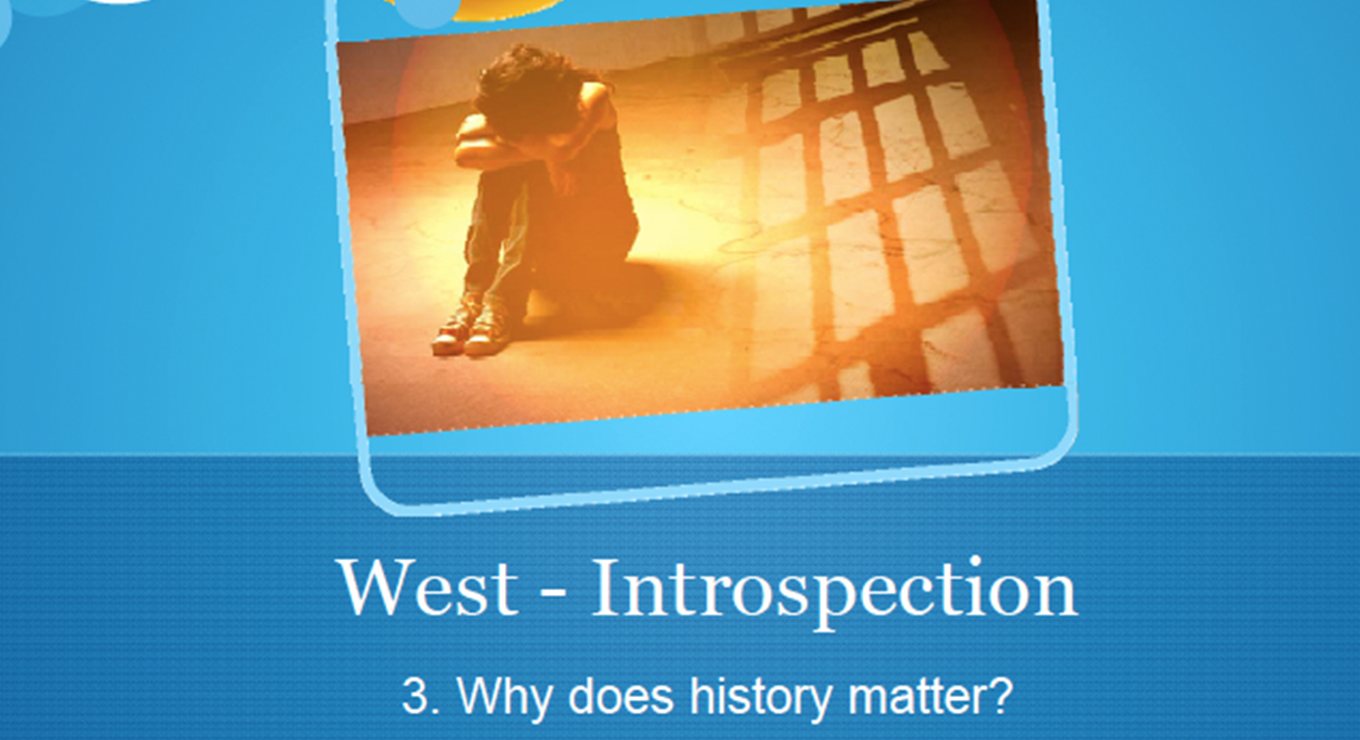 Looking West: Why does history matter?
History matters because it resonates into the present. There is a very complex relationship between Indigenous people and the rest of Canadians. And we know that if we don't pay attention to history, we are doomed to repeat it. 
Working in education you will have to reconcile the past of residential schools and the present education system. A lot of children will have been affected by the experiences of their parents and grandparents who may have been in residential schools. The trauma of those experiences is quite often passed down. Children have also experienced loss from teachers departing and it can be hard work for teachers to gain the trust back of children. Your ability to have empathy for the things that you'll be seeing and learning about will help you do your job well.
As a teacher, you will need to learn about and show respect for the contributions of Indigenous Peoples such as the concept of democracy, our languages, clothing, place names, medicines, holistic systems, and the value of stories. 
You will also be asked to tell your own story. When you go into a First Nation community people will want to know who you are, what your worldview is, and what the creation stories are where you come from. You should encourage your students to tell their stories too.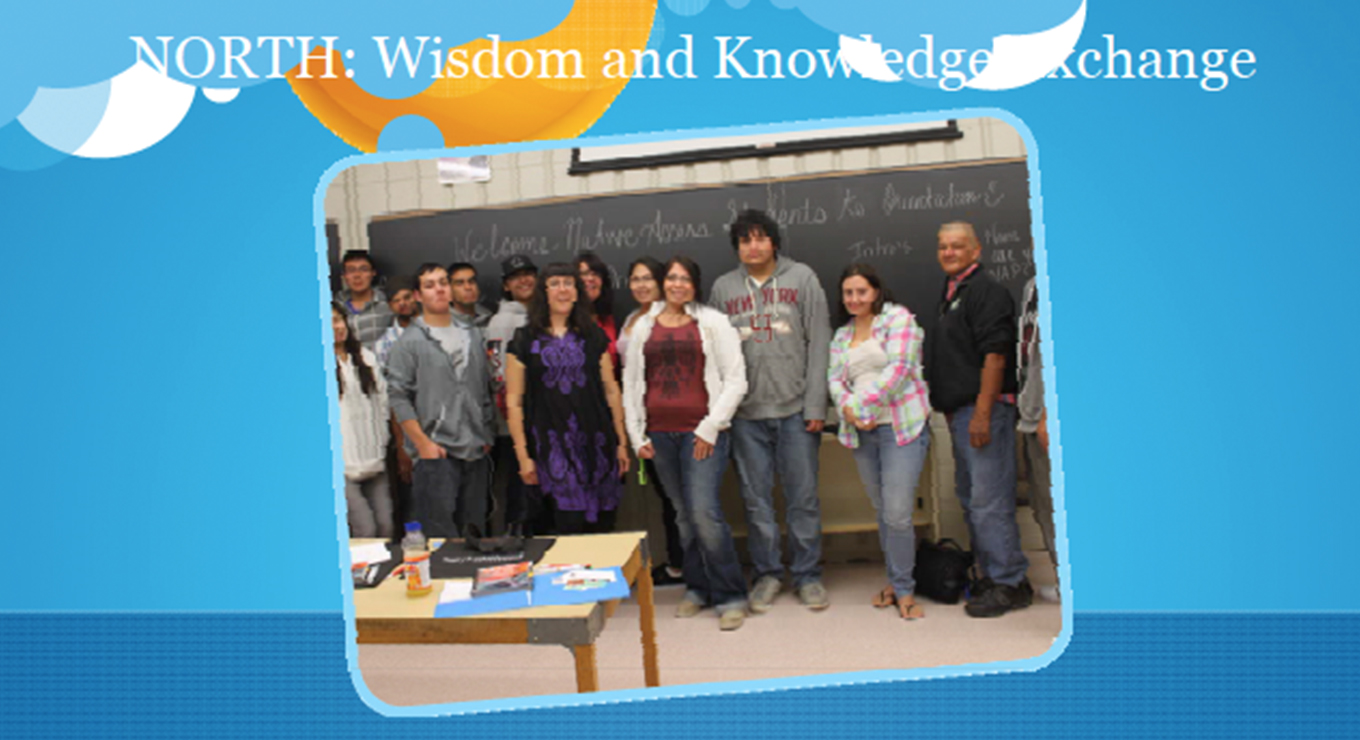 Looking North: What does success look like, feel like, and walk like in the north?
In a western model, success in education looks like a specific thing: getting "A" grades. In a northern community, it is different. It's not that communities don't want their children to get good grades, they also want you to appreciate their other abilities too. Maybe it is their skills in music, or their knowledge of plants and animals, or their work on their family trap lines. 
To be a successful teacher, it will be important to learn and understand the community's policies and protocols. People will either tell you or you can learn through observation. You should know how to behave around Elders and always be sure to greet them and listen to them. You should also understand the governance structures in the community.
The greatest thing you can do when you go to a northern community is to get involved. Show up and be there, especially in times of tragedy. If you get invited to go out fishing, then go. You will learn from whoever takes you out, you will learn about yourself, and you will learn about the environment.
Teachers can play a big role in closing the education gap for First Nations youth. We don't expect you as teachers to fix anything but just simply to be open and engage with community. Get to know Elders, young people, and Chief and Council to open this conversation in a good way. Open yourself to the experience and really live it.
Interested in teaching in a northern First Nation? Apply now for the 2020/2021 school year.