Something spooky is going on in Eabametoong First Nation, and it is happening in the grade 5 class. Allison Norman, the teacher of this spook-tacular class, is using Halloween to bring students to begin to explore systems in the human body – starting with the skeletal system.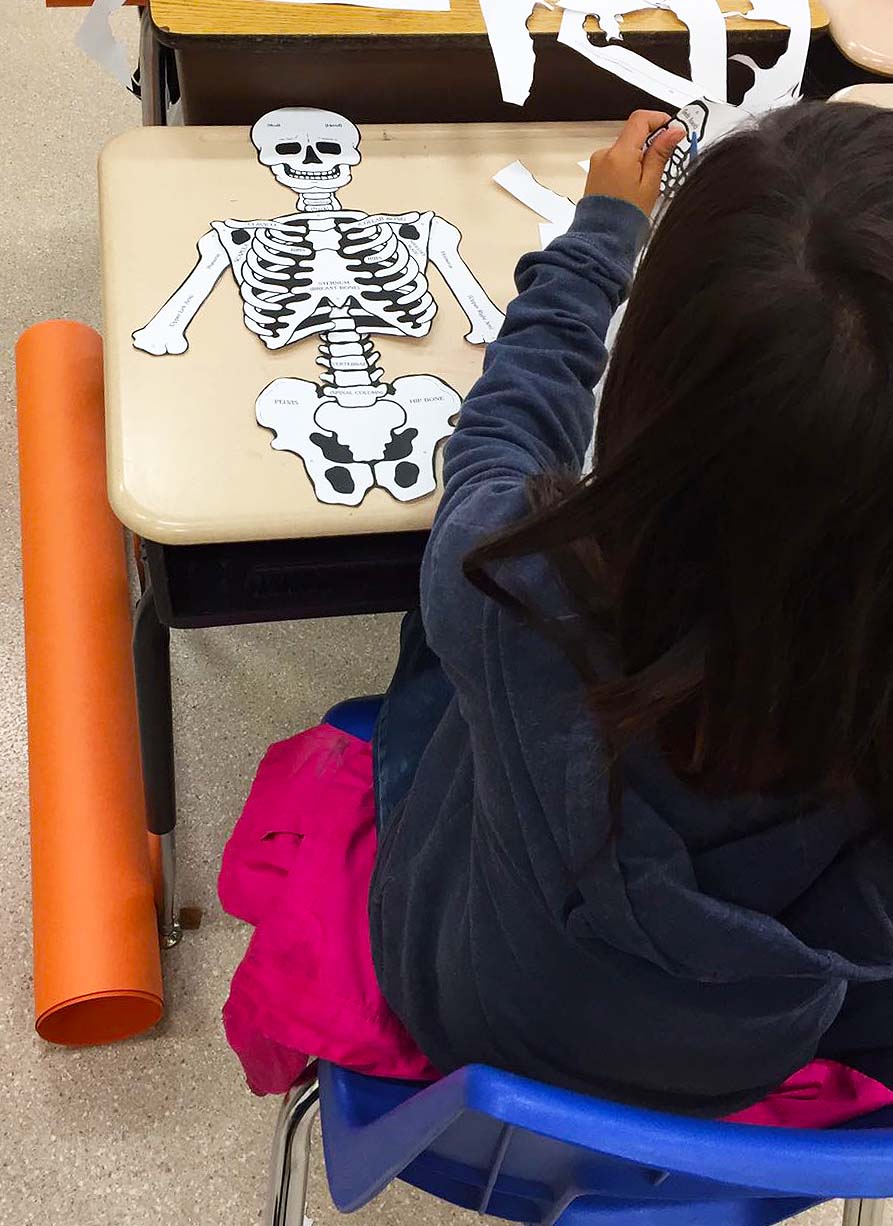 Students traced their bodies and then correctly placed the bones of the body onto a life-size paper version of themselves. These not only serve as amazing Halloween decorations, but also reinforce the learning the students have done on the skeletal system. We can't wait to see how they learn about the remaining systems of the human body.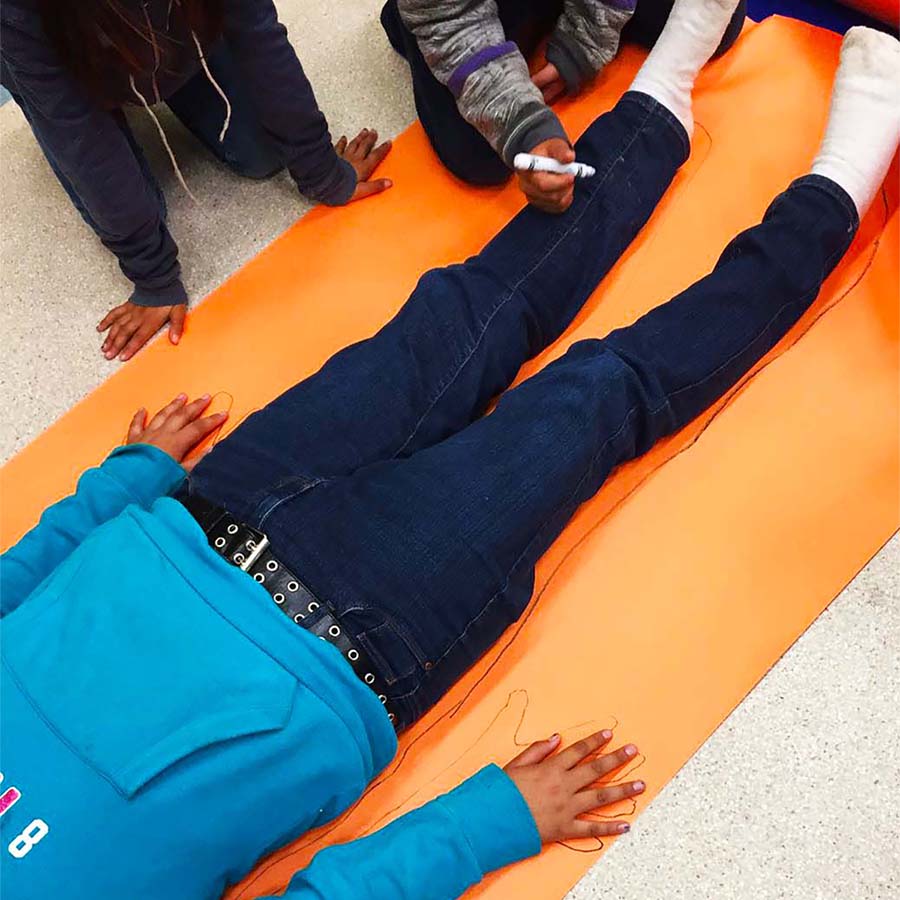 Allison Norman is from Toronto, ON and this is her first year teaching in Eabametoong First Nation at John C. Yesno School. Allison's 22 grade 5 students are full of energy and always ready to learn and have fun.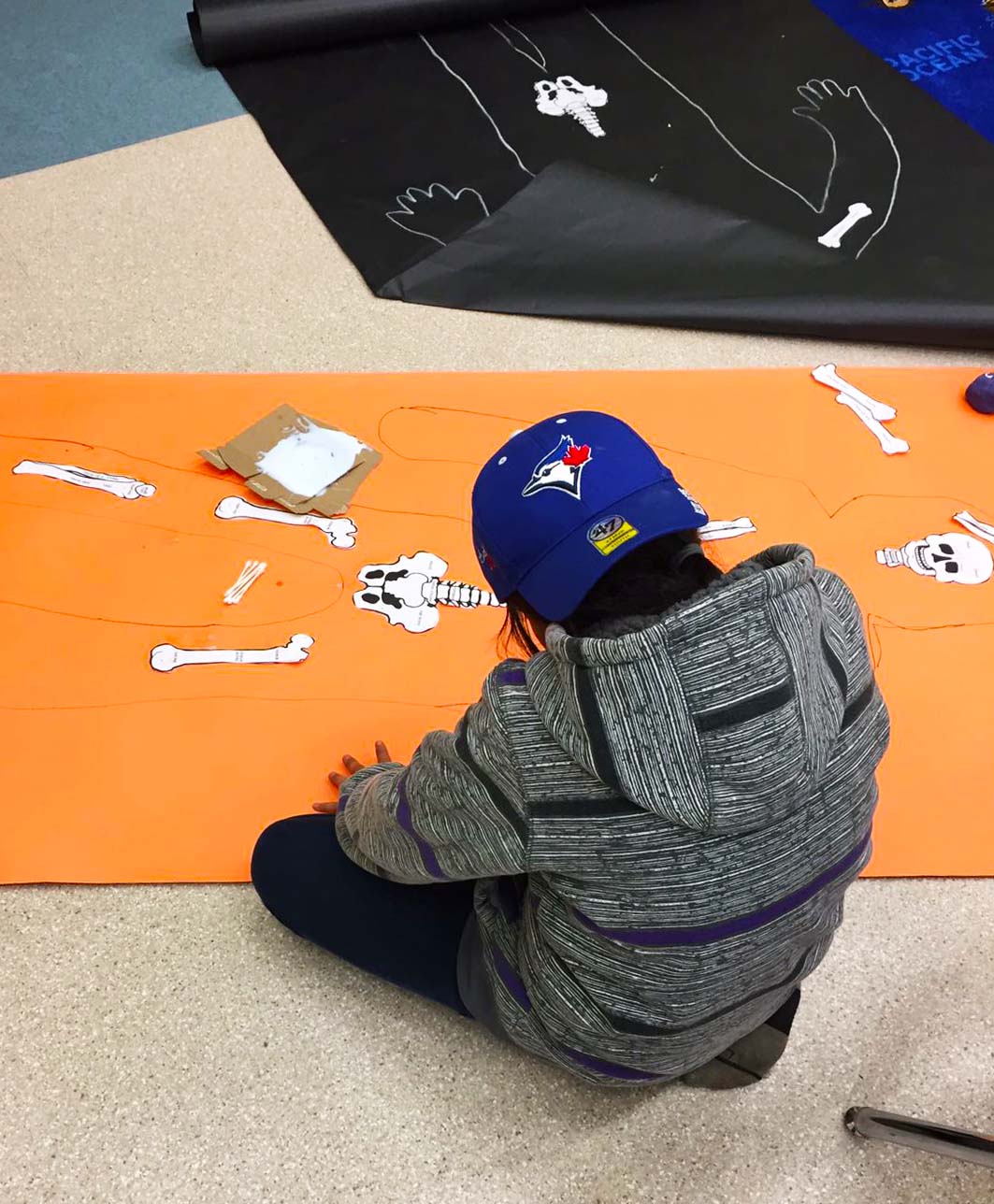 Allison's approach to the classroom is to integrate learning into hands-on activities and approaches that are relevant for students. This allows them to connect their learning to their own lives. And if you thought this classroom couldn't get any cooler, they also have frequent limbo competitions, so get ready to go low!